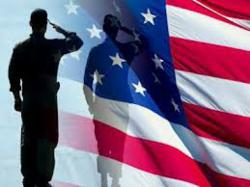 Many customers are surprised they can have the loan processed the same day they apply,
Norfolk, VA (PRWEB) November 17, 2012
Military Loans Connection provides rapid response, announces same day finance capability for Active Duty and Career Retired US Military and US Civil Service Members. By using advanced software and procedure technology, the company provides advanced platform for fast military loans, allowing same day capability for customers.
The company has moved to an entirely electronic application and approval process, utilizing completely paperless loan processing systems. This enhanced capability allows loan funding the same day of application. Payments typically do not begin until 45-60 days after the finance agreement is executed, providing military customers peace of mind knowing this process helps them remove the need for immediate out of pocket cash expenditures.
"Many customers are surprised they can have the loan processed the same day they apply, most often with no cash down and payments that are delayed a month to 6 weeks. This is a convenience we provide to all of our customers- setting the pace for the rest of the industry," says Kaila Hector, Military Loans Connection Customer Service Representative. For secure military loans, the speed and convenience of online and mobile application functionality is a major customer benefit, especially when the paper processes are completely eliminated.
The Military Loans Client Services Team views all customer information simultaneously on line instead of rummaging through separate documents. Secure electronic signature processing improves the loan confirmation procedure and enables the quickest path to completed "paperwork". Digital File Storage allows immediate access to customer information instead of having to manually retrieve a physical file from a cabinet. Response is accelerated and customer satisfaction levels rise accordingly.
Customers are pleased when the entire process from application to loan completion can be accomplished in a matter of minutes. Compared to the dated procedures that took hours or sometimes even days, an investment in paperless systems is the clear choice for military loan customers.
About the Company:
Military Loans Connection (MLC) is based in Norfolk, VA home of the world's largest Navy Complex and numerous other military and government installations. Founded in 2009 MLC serves active duty and career retired US Military Members. MLC also serves US Postal workers in addition to US Government Civil Service members. Customers are serviced all over the world providing secured financial solutions regardless of duty station or post. MLC can be contacted via phone: 888 996 9976, or on the web at http://www.militaryloansconnection.com