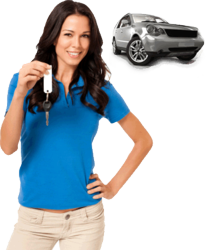 Greenville. SC (PRWEB) June 24, 2013
Valley Auto Loans is well known for its blog, which provides quality financial advice for free to anyone willing to read a short article. A new article was recently released under the title "Bad Credit Car Shopping". These articles are packed with top-notch financial advice. The blog also has articles on many other topics like choosing the right used vehicle, how to repair credit scores, and how to find the right auto insurance. Anyone in need of some quality financial advice should pay a visit to the Valley Auto Loans Blog.
Anyone looking for a quality auto loan, but who is also held back by their bad credit scores or financial history, has been able to find a solution in Valley Auto Loans since last year. The business specializes in providing auto loans to any of their applicants. In the past Valley Auto Loans has dealt with issues like destroyed credit scores, bankruptcies, and many other financial issues that their applicants might be dealing with. Through these situations Valley Auto Loans as always been able to provide a huge percentage of their applicants with auto loans, now Valley Auto Loans offers an incredible 98.9% approval rate, and the business continues to grow.
About Valley Auto Loans
http://valleyautoloan.com/ is the leading auto and cars finance provider in the USA fully dedicated to help its customers acquire national car and auto financing. They design and develop customized no credit auto and car financing, bad and good credit auto and car loans. Voted the best for "Quality Customer Service; Best National Auto Loans Service" by thousands of people, their finance experts focus in providing its customers information and various tools available for different auto loan offers, help them to choose the best that fits their budget as well as the related eligibility guidelines in detail.