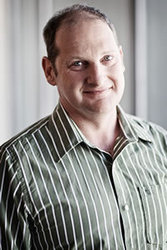 Wellington, New Zealand (PRWEB) October 15, 2009
Aptimize, an innovative ISV focused on the Microsoft SharePoint ecosystem announced today the introduction of their Aptimize Reseller program. Microsoft Partners attending the SharePoint Conference 2009 in Las Vegas NV, October 19 - 22, 2009 can visit Aptimize at the show for program details or simply visit http://www.aptimize.com/reseller.
Aptimize's Website Accelerator solution improves the performance of websites affording better customer experiences as customer visits are longer, less frustrating due to improved response times, and highly productive as customer tasks are completed quicker.
Based on patent-pending technology, the Aptimize Website Accelerator, requiring no software or hardware modifications, improves SharePoint page loading performance on average 33% to 75%. Research shows that web pages taking longer than 5 seconds to load lose 50% of viewers. Aptimize keeps customers relevant in today's fast past world where waiting, means business lost.
In production use today by companies such as Microsoft, for components of their http://www.Microsoft.com property, and Service Provider Rackspace, Aptimize's unique technology delivers improved performance and speed, typically in the range of 50%, when customers most demand it. In a recent blog post Microsoft outlined how the Aptimize solution has enhanced their business:
'We can continue to design and build sites in line with industry best practices, while dynamically addressing issues of low bandwidth and high latency. As a result, we can ensure that site visitors all over the world experience the richness of our site, without compromise.'
How we did it: Speeding up SharePoint.Microsoft.com, Microsoft Team Blog.
Please visit Aptimize at the SharePoint Conference 2009 in Las Vegas at booth 1007 to learn in detail about Aptimize and their solution for customers and partners.
About Aptimize
We're a dedicated team of performance experts based in Wellington, New Zealand, with alumni from Microsoft and other international technology companies. Aptimize is privately held and was founded by Ed Robinson and Derek Watson in 2008. For more information, visit us at http://www.aptimize.com; follow us on Twitter @aptimize; or contact Aptimize at service(at)aptimize(dot)com
# # #