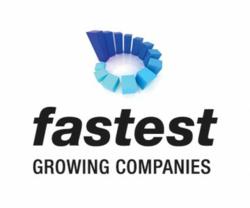 It's a fun ride and I'd like to thank all our valued employees, customers, and partners for their dedication and contribution to the continuing growth of the company.
Hiawatha, Iowa (PRWEB) May 22, 2013
MobileDemand, a global provider of rugged Windows tablet PC systems, is honored to announce that the company has received a 7th place ranking on the annual Corridor Business Journal (CBJ) Fastest Growing Companies list. MobileDemand has consistently ranked high amongst growing companies in the eastern Iowa corridor, with this year's award marking its fourth time on the list since 2008.
The CBJ Fastest Growing Companies awards honor the region's most dynamic companies that have made significant contributions to help strengthen the local economy. Nominated companies are ranked according to overall revenue growth over a three-year period (2010-2012) with both dollar and percentage increases taken into consideration. MobileDemand's growth from 2010 to 2012 was 139% which came in at 7th place. MobileDemand was recognized as the 2nd fastest growing company at the 2012 awards with 421% growth, 6th fastest at the 2011 awards with 122% growth and 4th fastest at the 2008 awards with 247% growth.
MobileDemand xTablet rugged tablet PC systems enable companies to extend enterprise and business applications to mobile workers to gather, access, analyze and transmit critical information in real time at the point of interaction to make better business decisions. MobileDemand's innovative rugged tablet PCs deliver high performance at a lower cost and enable greater efficiency and productivity in the field.
MobileDemand was founded in 2003 by Matt Miller with his first customer being a local Anheuser-Busch beer distributor. It has since grown to have customers throughout the world including police forces in the Caribbean, fishing vessels outside the Mediterranean island of Malta and oil fields in Canada, among many other applications.
"It's fantastic to see so many local businesses succeeding at an exceptional rate," says MobileDemand President, Matt Miller. "CBJ's 2013 top 25 list is full of outstanding companies and we're thrilled to be named as the 7th fastest growing amongst them. It's a fun ride and I'd like to thank all our valued employees, customers, and partners for their dedication and contribution to the continuing growth of the company."
Along with its revenue progress, MobileDemand recently moved to a larger, more accommodating facility in Hiawatha, permitting operations to be more efficient and allowing for current and future growth of the company. Also, in mid-2012, MobileDemand opened an office in Taipei 101, an internationally renowned skyscraper in Taiwan, East Asia. The Taipei office is focused on building and maintaining the Asian supply chain infrastructure to produce high performance, competitively priced products that differentiate MobileDemand and improve mobile workforce productivity for its customers.
About MobileDemand
MobileDemand is the nation's leading provider of rugged tablet PC systems used in the transportation industry to improve productivity, anywhere. MobileDemand xTablets are used by mobile workers in many other industries including Food and Beverage Distribution, Manufacturing, Retail, Field Service, Military and Public Sector to cut operational costs and improve customer service. MobileDemand xTablet Rugged Tablet PCs and accessories are built military rugged to withstand harsh environments. They deliver the power, reliable performance and long-term savings companies need to achieve greater efficiency and productivity in the field. In 2012 MobileDemand earned the position of 1,034 on the 2012 Inc. 500/5000 list of the nation's fastest growing private companies. The company has built its success on a commitment to innovation everywhere – in product design, customer relationships and in its channel. President Matt Miller also received recognition as a finalist for the prestigious 2012 Ernst & Young Entrepreneur of the Year award. MobileDemand. Innovation everywhere. Productivity anywhere. Additional information is available at http://www.RuggedTabletPC.com.