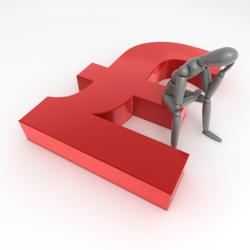 Lenders and consumer advice groups are advocating a DIY solution to making a PPI claim but the problem is many consumers are not even sure if they were sold PPI in the first place
Stockton-on-Tees, Cleveland (PRWEB UK) 4 May 2012
Fast Track Reclaim is warning consumers they may be inadvertently missing out on PPI refunds which are legitimately owed by financial institutions.
Fast Track Reclaim, a claims management company, one of the leading PPI reclaim companies in the UK, regularly unearth thousands of pounds of compensation for consumers who did not even realise they had been mis sold PPI
"Lenders and consumer advice groups are advocating consumers deal direct with institutions who originally mis sold the policy. The problem is many consumers are not even aware they have been mis sold in the first place " says Gemma Taylor, General Manager of Fast Track Reclaim "As a result, people are simply missing out on what is rightfully theirs."
Gemma Taylor argues there are reputable claims management companies, such as Fast Track Reclaim, bringing forward a multitude of legitimate cases to the Lenders which would never have seen the light of day otherwise.
"Many people do not realise their rights. They are either unsure or do not remember if they have been sold PPI" continues Gemma Taylor, "We find many people do not have the evidence to make a claim as they have lost the account numbers and their statements may have been shredded long ago. We are keen to assist consumers who would like to find out if they have been mis sold PPI in such circumstances."
Fast Track Reclaim offer a completely free service for clients to discover any PPI policies in the past for which they could be owed a refund.
"Sometimes a PPI refund is not that straightforward. If the customer is unsure they have even taken out the PPI policy, we work very hard to retrieve and audit all the relevant documentation on behalf of the client to formulate a letter of complaint which is evidence backed" says Gemma Taylor
"If a claim is rejected it may be necessary to approach the Financial Ombudsman. We guide our clients by the hand through the whole process from start to finish"
Gemma Taylor continues "A DIY approach to making a PPI claim may be the right approach for some but not for others. Many people are little bit daunted and confused by the concept of approaching a large financial institution for a refund and need to consider the real prospect of a rejection of their complaint"
"We have discovered on numerous occasions Lenders rejecting genuine PPI claims on the basis of a PPI policy which they say never existed. We subsequently gather all the documentation on behalf of the client and in some cases demonstrate otherwise and the client receives thousands as a result"
Gemma Taylor is adamant that Fast Track Reclaim and other reputable claims management firms provide a valuable service which is providing justice for clients who would not have otherwise considered filing a PPI complaint.
Gemma Taylor concludes, "We ensure our customer is placed in a better financial position as a result of making a PPI claim. Ultimately, we do not receive a single penny unless our client does not financially benefit from our endeavours."
About Fast Track Reclaim
Fast Track Reclaim is a specialist PPI Reclaim company regulated by the Ministry of Justice in respect of claims management activities. Fast Track Reclaim achieve millions of pounds of PPI refunds for thousands of consumers every month working on a strictly no win no fee basis.