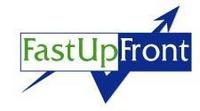 No one likes dealing with a monopoly situation
Cliffton, NJ (PRWEB) October 7, 2008
FastUpFront introduces a new technology that provides small business to qualify for unsecured cash advance loans. Traditionally, these loans were only available from the business's credit card processor, making these companies vulnerable to inflated costs, bad service and refusal. Through its new technology, FastUpFront provides businesses a new option for cash advances, which are an essential financial lifeline for many small to medium sized companies.
"No one likes dealing with a monopoly situation," explains FastUpFront Manager of Business Development, Mark Schafer. "Without any competition, there is no incentive to bring down costs or increase service levels. So many of our customers tell us how they were literally trapped before."
FastUpFront provides this essential service to businesses facing cash crunches. This is a common phenomenon for firms dealing with steep growth curves or seasonal lulls in revenues. Banks and other institutional lenders are often unwilling to provide unsecured loans for operating cash flow, leaving businesses to seek other methods of financing. Small business cash advances are generally offered against a company's credit card receipts. FastUpFront now provides these companies options in seeking cash advances.
"Our technology makes it easy to apply, receive the business cash advance and repay the unsecured loan," says Schafer. "We have chosen to compete not just on approval rates and low fees, but also on customer service. Bad service has been a source of major complaints from businesses seeking cash advances." He points out that more than half of first-time customers return for further advances. FastUpFront approves 95 percent of applications.
FastUpFront has established itself as a leader in the lending industry. Our mission is to help businesses succeed by offering simple and effective programs for financing while focusing on quality service. Their unsecured cash advance program makes borrowing money simple and quick, and cuts out the strict application requirements normally associated with business loans. Their unsecured cash advance works for business on a variety of levels and in ways that make small business loans either unattainable or not suitable due to repayment schedules or credit history.
For more information contact:
Mark Schafer
Manager of Business Development, FastUpFront
(877) 585-7868
mngt @ fastupfront.com
http://www.fastupfront.com
###