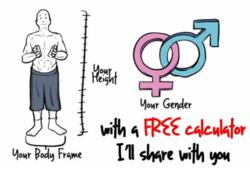 When the fat loss hormone doesn't function correctly, it leads to cravings of undesirable foods.
Denville, NJ (PRWEB) January 14, 2012
"I know what you're thinking," said Chhoda. "I'm not a diabetic, my insulin is fine. By the time the doctor says you have diabetes, you've had an insulin imbalance for several years, maybe even decades. Studies have shown that millions of adults around the world suffer from an insulin imbalance and they don't even know it."
Developed by fitness professional Arnel Ricafranca in conjunction with noted physical therapist, Nitin Chhoda, the Fat Loss Ignition system rectifies an imbalance in the insulin hormone. As individuals mature, a hormone imbalance often occurs, disrupting the natural fat burning process and the way the body stores fat. The FLI program shows users how to control insulin imbalances, liberate stored fat and accelerate the way the body utilizes that energy.
Fat Loss Integration provides users with multiple methods to control the insulin in their bodies, allowing it do the work for which it was designed. Those utilizing the FLI system end unhealthy cravings, boost their metabolism and increase fat burning ability. A free calculator is included to show users exactly how much weight they need to lose based on age, gender, height and body frame.
When the fat loss hormone doesn't function correctly, it leads to cravings of undesirable foods. FLI provides users with a comprehensive list of foods that immediately doubles, and even triples, fat loss without counting calories. Tasty recipes are provided that utilize those foods, making the fat loss process easy and fun.
Traditional diets focus on counting calories, hours of exercise and limiting the food that's consumed. FLI allows users to eat the foods they want with slight modifications, and offers easy exercises that enhance weight loss. The system eliminates energy crashes, sugar cravings and slow metabolisms, while aiding the body in eliminating built up toxins that hinder fat loss.
The system includes the Fat Loss Ignition manual, tips to manipulate insulin levels with meal timing and the quick start guide. The Fat Loss Ignition Supermarket Survival Checklist guides users through healthy food choices and opens up new horizons for culinary enjoyment.
Fat Loss Ignition addresses fat loss in a revolutionary new way that eliminates the need for calorie counting, while allowing users to eat what they want. By controlling the insulin hormone, the FLI system provides a complete system to lose 10 percent of unwanted body weight in just 28 days and successfully eliminate belly fat. FLI enables individuals to reach their fat loss resolution easily for a healthier physique.
Located at 1301 Windsor Court, Suite I in Denville, NJ 07834, the company can be reached by phone at 201-298-3540 or via email at info(at)fatlossignition(dot)com. For more information, visit the website at http://www.fatlossignition.com.
About the Creators
Awarded by the President's Council on Physical Fitness and Sports for helping America get fit and healthy, Arnel Ricafranca is a world-renowned fitness professional and fat loss expert. He is the publisher of an online fitness newsletter called "Abs Secrets," read by half a million readers in over 170 countries. He has a degree in Exercise Science with multiple personal training and nutrition certifications. Along with Nitin Chhoda, PT, he is also the creator of the Fat Loss Ignition system, located online at http://www.fatlossignition.com.
###