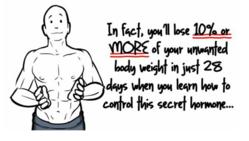 We include recipes for the things you love that avoid the stuff that makes you store fat and gain weight. They taste as good as, if not better than, the poor quality foods you are used to.
Denville, NJ (PRWEB) January 16, 2012
Fat Loss Ignition, a new weight loss program designed by New Jersey weight loss and fitness professional Arnel Ricafranca, can show you how to eat well in all senses of the phrase. Delicious food can help you to burn instead of store fat.
Arnel Ricafranca has something to tell about efforts to lose weight, "The body uses hormones to decide what to store and what to burn for energy. What people eat is critical to how much fat their body stores, but that doesn't mean they can't eat good food." In fact, he says, eating food that is low in nutritional value, low in good fats, healthy carbohydrates, and critical proteins, will trigger the wrong response in the body, "People will store food if their body feels like it is starving."
While that may not be news to people, the techniques for changing diet to a healthier, fat burning diet are probably still a mystery. Ricafranca doesn't want people to feel that way anymore, "People can eat well and lose weight, it's just a question of learning how. I can teach people how."
And it's true, he's teaching more and more people through Fat Loss Ignition, his revolutionary fat loss program that involves eating right, getting regular exercise, and knowing how to do those things without suffering. "We include recipes for the things people love that avoid the stuff that makes them store fat and gain weight. They taste as good as, if not better than, the poor quality foods people are used to."
That's a pretty big claim, one that Ricafranca is ready to back up.Fat Loss Ignition has a calculator that figures out specific weight loss goals and gives tips about grocery shopping and cooking that one need. "So much of the food we can buy is not really food. It's over processed and contains things that turn a person into a food addict. You can imagine why so many people struggle with weight problems," Ricafranca says, as he describes the way he can teach people to shop, cook, and exercise to a thinner body.
Take a look at the website and watch the whole video at http://www.fatlossignition.com, it will be a surprise what people can learn. "A person's body knows how to stay at a healthy weight, but it needs the right fuel to get him/her there," and Ricafranca can tell people just what that fuel is and how to make it into meals a person will love.
ABOUT ARNEL RICAFRANCA:
Awarded by the President's Council on Physical Fitness and Sports for helping America get fit and healthy, Arnel Ricafranca is a world renowned fitness professional and fat loss expert. He is also the publisher of an online fitness newsletter called "Abs Secrets" read by half a million readers in over 170 countries. He has a degree in Exercise Science with multiple personal training and nutrition certifications. Along with Nitin Chhoda PT, he is also the creator of the Fat Loss Ignition system, also on the web at http://www.fatlossignition.com
For further information, please contact: Arnel Ricafranca, Creator, 201-298-3540, info(at)fatlossignition(dot)com, or visit http://www.fatlossignition.com
###