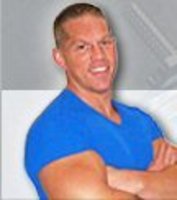 Now offering a redesigned website making it even easier for visitors to locate Fat Loss Lifestyle material.
Orland Park, IL (PRWEB) February 8, 2010
The Fatloss Lifestyle weight loss and fitness system has quickly grown into one of the most widespread and highly rated health and fitness programs available today. The brainchild of Darin Steen, the program shows people of all ages and backgrounds how they can get into the best shape of their life. The Fatloss Lifestyle website is now offering a redesigned website making it even easier for visitors to locate Fat Loss Lifestyle material.
Fatloss Lifestyle is not another one of the multitude of online eBooks preaching about techniques and strategies that are either not proven to be successful or are simply plagiarized from other sources. Steen developed the program on his own, fine-tuned it on himself and his friends and then turned it into a successful personal training program.
It's the system that made Darin Steen the busiest trainer for LifeTime Fitness from 2001 through 2006. Now Steen owns and manages his own personal training center in the Chicagoland area, and is helping individuals around the country and around the globe reach their own goals with the Fatloss Lifestyle system.
The key to the success of Fat Loss Lifestyle is a multi-pronged approach taking into account all of the areas that one should focus on. This includes strength training with weights, cardiovascular training, nutrition planning, goal setting and constant access to support.
The comprehensive guide is meant to be put to use by both men and women, as well as people of all ages, backgrounds and experience levels. That's a change from many programs that either take a simplistic approach that won't produce meaningful results for many, or take a far too advanced approach that leaves beginners struggling to understand what they are being directed to do, let alone begin to achieve results.
Both the strength training and cardiovascular training programs are based around interval training. Interval training allows individuals to accomplish more in less time, while enjoying a fast paced, challenging and results-driven workout. Also, an emphasis is placed on using as little equipment as possible. This makes it easy for busy parents and other adults to workout from the comfort of their own home, and to do it any time of the day or night, without expensive gym memberships.
Combined with a nutritional approach that emphasizes proper stimulation of the metabolism and important body hormones as opposed to restriction of certain nutrients or favorite foods, and the Fatloss Lifestyle program is a favorite amongst those who have previously jumped from program to program without results. It's quick, easy to implement and it doesn't make you suffer in order to succeed.
Fatloss Lifestyle is a proven healthy weight loss and strength building system, and it continues to make the difference between success and failure for thousands of individuals.
For Fat Loss Lifestyle information, stop by and visit the newly redesigned website: http://www.fatlosslifestyle.com
###