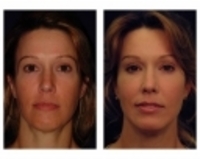 I have always loved Raleigh
Raleigh, NC (PRWEB) January 16, 2009
Michael Law MD Aesthetic Plastic Surgery in Raleigh, NC is seeing an increase in demand for fat transfer, fat injections and microfat grafting. Dr. Law, a board certified plastic surgeon, explains this increase in demand due to the natural looking results these fat grafting procedures provide.
Facial plastic surgery has been undergoing a paradigm shift in the approach to surgical treatment of facial aging changes over the last two decades. This shift has consisted of a departure from older subtractive techniques to newer restorative techniques. Natural looking plastic surgery is in demand.
Surgery which consists mainly of removing (subtracting) skin and fat, and pulling tissues tight will lead in many instances to a skeletonized and therefore more aged (or done) appearance. This approach to plastic surgery often results in the "wind tunnel" look that screams, "I've had a facelift!" Facial soft tissues (and even the facial bones) actually lose volume and projection with age, and it is thus inevitable that surgery which focuses only on removing tissue will in some fashion age the face.
The contemporary approach to surgical rejuvenation of the face consists more and more of restoring facial volume and contour in an attempt to emulate youthful facial features. Specialists in plastic surgery will first maximize repositioning and recontouring of facial aesthetic areas and remove only as much tissue as necessary.
Structural fat grafting, using a patient's own fat from the abdomen or hips, is an extremely effective means to help restore the facial volume associated with a youthful appearance. Structural fat grafting does not require incisions or sutures and is applicable to more and more patients. It involves carefully and painstakingly grafting (by micro-injection) a patient's own fat into areas which benefit from volume restoration. In selected patients, this is a powerful but minimally invasive means of permanently restoring cheek volume and projection.
The goal of aesthetic plastic surgery today is to provide a natural, not "done" result. When performed expertly, friends and family of an aesthetic surgery patient will often comment that a patient looks great, but can't put their finger on what the change is. According to Dr. Law, "Great plastic surgery doesn't look like surgery, it just makes people look great."
Patients from all parts of the country choose Dr. Law as their plastic surgeon to ensure beautiful, natural looking results. Dr. Michael Law has moved his Beverly Hills plastic surgery practice back to his hometown of Raleigh, NC. "I have always loved Raleigh," says Dr. Law. "Now that I have a family of my own, I wanted them to be here. I want my sons to experience all the wonderful things I experienced growing up here. I miss my practice and patients from Beverly Hills, but it is wonderful to be back home."
Dr. Law has been featured in many national magazines, news reports, and television programs although he has declined invitations to participate in plastic surgery reality shows. For more information, visit http://www.michaellawmd.com.
###