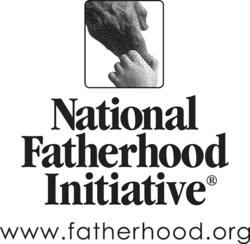 The Fatherhood Movie of the Year Award is given each year to the film that "best communicates the importance of involved, responsible, and committed fatherhood in children's lives."
Los Angeles, CA (PRWEB) May 30, 2013
At a ceremony this morning at Ulysses S. Grant High School, National Fatherhood Initiative (NFI) and Life of Dad (LOD) presented the 2012 Fatherhood Movie of the Year Award™ to director Andy Fickman for his work on Parental Guidance.
The public chose Parental Guidance -- via a contest on NFI's Facebook page -- to receive the Award, which is given each year to the film that "best communicates the importance of involved, responsible, and committed fatherhood in children's lives."
NFI nominated Parental Guidance (directed by Fickman; starring Billy Crystal, Bette Midler, Marisa Tomei, and Tom Everett Scott) for its realistic depiction of the generational struggles of a pair of loving grandparents, for its positive portrayal of the importance of marriage, and for the important roles the father and grandfather play in their families' lives.
On NFI's blog, The Father Factor, Fickman said that the takeaway for dads from the film is twofold: "One is a reminder to dads that we do play a part, we do have a role, and that role never changes. It's easy to say, let your mom handle that, but it's important that we're handling that as well," said Fickman.
Fickman also said, "I think it's also that we have different experiences that we are bringing to the table, and a child lucky enough to have both a mother and father can give them different pieces of wisdom."
After accepting the Award, Fickman took questions from Grant High School students interested in pursuing careers in entertainment.
Throughout the month of February, voters were able to watch the trailers of the four nominated films and vote for their favorite once per day through Oscar night. The contest is part of NFI's efforts to shine a light on cultural messages that highlight the unique and irreplaceable role that fathers play in their children's lives. Given the power of film in shaping public perceptions, NFI applauds the makers of Parental Guidance for their efforts in depicting fatherhood in a realistic, positive, and powerful way. NFI started the Fatherhood Movie of the Year™ contest in 2012, when Courageous was selected by the public as the winner for the 2011 movie year.
This award ceremony also marks the first event hosted by the newly established partnership between Los Angeles-based Life of Dad and Washington, DC-based National Fatherhood Initiative. The organizations will help promote entertainment media productions to their large audiences of fathers, families, and family-serving organizations through events in Los Angeles and Washington, DC; social media promotions; and audio and video production.
As the premier fatherhood renewal organization in the country, National Fatherhood Initiative (NFI), founded in 1994, works in every sector and at every level of society to engage fathers in the lives of their children. NFI is the #1 provider of fatherhood resources in the nation. Since 2004, through FatherSOURCE, its national resource center, NFI has distributed over 6.3 million resources, and has trained over 12,900 practitioners from over 5,900 organizations on how to deliver programming to dads. NFI is also the most quoted authority on fatherhood in America. Since 2009, NFI has been mentioned in over 2,800 news stories, and makes regular appearances in national media to discuss the importance of involved, responsible, and committed fatherhood. Learn more at http://www.fatherhood.org.
Life of Dad is the social network for dads. Showcasing thousands of blogs, podcasts, and videos, Life of Dad is the one-stop shop for parenting entertainment. Being featured on the TODAY show, NIGHTLINE, AOL, Yahoo, and the Huffington Post, and having interviewed John Elway, Henry Winkler, Tony Danza, and more, Life of Dad is the ultimate web destination for dads.