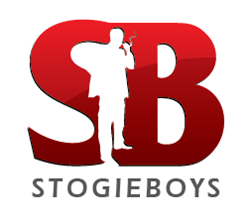 "The amount of orders this year definitely topped our projections and we couldn't be more pleased." James Moelk, Marketing Manager
North East, PA (PRWEB) June 27, 2013
StogieBoys.com, the nation's fastest growing online cigar retailer, announced today the results from Father's Day 2013, a record breaking amount of cigar and cigar accessory orders. StogieBoys.com ran numerous campaigns to market their discounted Father's Day cigar bundles in anticipation for the holiday, leading up to a total of 5000+ orders that were rapidly packaged and shipped out to dads across the country. Satisfied customers shared their opinions on StogieBoys' Father's Day products and level of service.
"Wow. Order arrived after only two days, so pleased with this offer. Fantastic value and the cigars are pure bliss. We are so happy we found this site."
"Dad was thrilled to receive this. It is great that there is two of each so he could share. He is enjoying the variety and keeping notes on what he likes about each one."
"Wow that's all I can say, what a fantastic value. I have one very happy husband. Placed my order and it was here two days later, wonderful service."
Since the company's inception in 2009, the cigar e-retailer has seen tremendous growth and support from its patrons as it continues year after year to deliver high quality cigars at the lowest prices in the industry. StogieBoys.com boasts its dedication to enhancing the cigar lifestyle and plans to shatter its own record again next year.
"The amount of orders this year definitely topped our projections and we couldn't be more pleased. We featured some very classic samplers from a true cigar craftsman, Jose Dominguez, alongside premium humidors and other Father's Day cigar combos that turned out to be a real success. We are dedicated to serving our customers' needs, especially when it comes to finding the right gift, and this year truly had a great turn out." - James Moelk, Marketing Manager
About StogieBoys.com – StogieBoys.com sells premium cigars and accessories nationwide via its state-of-the-art e-commerce website. StogieBoys.com also endeavors to promote and advance the cigar lifestyle and the enjoyment of good cigars with quality cigar related resources and support. The Company has enjoyed tremendous growth over the past two years.