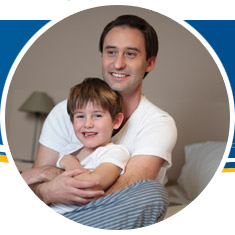 The Futon Shop has been around since 1976 in California manufacturing the greenest futons in the nation.
San Francisco, CA (PRWEB) June 16, 2014
Leading organic futon mattress manufacturer and retailer is now offering the Ecopure Organic futon mattress up to 50% off this Father's Day extending to the 16th of June. The Ecopure Futon Mattress consists of layers of virgin wool on the bottom and top with an organic latex core.
Wool acts as a natural thermostat for the body. Wool in the Ecopure futon bed keeps the body warm when the body and room is chilly, and while the temperature of cold the wool changes to warm. Wool also is naturally flame resistant and hypoallergenic. No worries about mold or mildew because the structure of wool has fibers and natural lanolin that allows moisture to pass through with out absorbing natural moisture from ones body and the environment. With Wool wicking way moisture there is no need to worry about The EcoPure Futon flattening or lumping.
The only other ingredient in The Ecopure mattress is organic latex. The Futon Shop only uses the best ingredients, such as EU and USDA certified Organic Dunlap Latex in the Ecopure mattress. There are many different latex brands that mattress companies, but The Futon Shop depends on Dunlap latex because it has been proven and tested to be natural with no chemicals or toxins while production takes place and is manufactured by a plant that is ISO 9001 certified. Just like Wool, organic latex is hypoallergenic, as well as dust mite resistant.
The Ecopure mattress comes in all sizes, single, twin, double/full, queen, king and even in any size with measurements possible by our custom mattress team. It is meant for sitting or sleeping everyday and has a comfort level of medium firm support. This mattress is comfortable as a couch in one's living room and can be sat on leisurely for hours, or slept on at night every day or as a comfortable guest bed for friends and family. The Ecopure mattress comes with an organic cotton case certified by GOTS.
The Futon Shop is currently offering 50% off the Ecopure futon and all futon mattresses, also including in this Father's Day sale is 20% off platform beds and storage beds, 25% off all hardwood sofa bed frames, 20% off folding beds, and 50% off futon covers and pillows.
About The Futon Shop
The Futon Shop has been around since 1976 in California manufacturing the greenest futons in the nation. The Futon Shop prides itself on producing American made futon mattresses, and purchasing from vendors that manufacture platform beds, outdoor furniture, sofa bed frames, and natural platform beds that are American made, and solid wood without chemicals or harsh glues and toxins. The Futon Shop has been perfecting their products for their customers with the mission to inform their customers what is inside and with no harmful or dangerous toxins that can be brought into their homes.