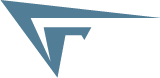 Our purpose is to help people realize their full potential so they can create prosperity and growth for themselves and our clients.
Cleveland, OH (PRWEB) February 06, 2013
In 2012, Fathom generated more than $300 million in collective revenue for its clients. Expanding its footprint in several vertical markets, namely healthcare, OTC drugs, technology, financial services, manufacturing and education, it added both new clients and deeper relationships with existing clients. A round of new hiring, including account managers, technical specialists, analytics professionals, and content strategists, helped contribute to this goal.
Among its client engagements it counted Abbott Nutrition, Ustream, Diebold, Speck Products, the Columbus Crew, Federal Equipment Company, and Expedient-Intel. Fathom also kicked off comprehensive Google Analytics consulting and training sessions for several Fortune 500 clients.
"We've added many high-quality new clients and partners in the past year," said Jeff L. Herrmann, Chief Revenue Officer. "As we actively strive for deep relationships with our ideal clients, i.e. those that hold marketing investments highly accountable and grow with us, we're thrilled to add to our existing strength in the healthcare, technology, financial services and manufacturing industries."
"One of the most exciting developments we see is how all businesses are tuned in to the power of data analytics. Helping clients harness insights and develop and implement targeted content messaging strategies to nurture prospects through the different modes of the purchase funnel is a strong growth area for Fathom. By appealing to their digital visitors at various stages of consideration, we can truly guide our clients in predicting and achieving profitable revenue growth."
Fathom formed new partnerships with marketing automation software providers Act-On and Marketo in order to serve clients' lead-nurturing and demand-generation needs better. It expects to grow these alliances and create additional ones in the coming year with a focus on generating ever-greater results that matter for clients.
Central to Fathom's growth is its people and culture. On this subject, President & CEO Scot Lowry said: "Our purpose is to help people realize their full potential so they can create prosperity and growth for themselves and our clients. We invest in our people, they do amazing things for our clients, and our clients reward us with more business that fuels this virtuous cycle of growth. It turns out this conscious choice is very attractive to phenomenal people. Having the best of the best at Fathom simply accelerates this wonderful dynamic. We are very fortunate to have a company like this."
New services introduced in 2012 included:

Actify messaging and analytics to generate more leads and revenue out of marketing campaigns
Performance display advertising
Responsive design
Interactive video with built-in lead forms for increased conversions
Healthcare newsletter content marketing: Healthy eNews
One of the most noteworthy awards was CFO Kevin Herendeen being nominated as a finalist for Crain's Cleveland Business CFO of the Year award. Fathom's social media and video work was named a "People's Choice" finalist for the SoMe Awards, and the company itself was named to the national Inc. 5000 and local Weatherhead 100 lists of fastest-growing companies for the 3rd consecutive year.
About Fathom
We believe that all investments in marketing and advertising should be held highly accountable. Fathom is a full-service digital marketing and analytics firm that delivers profitable revenue for its clients across multiple digital touch points. Our results-oriented approach aligns well with mid-cap and large enterprises alike. Our proven track record of success across multiple industries—including manufacturing, technology, education, healthcare and sports—allows us to back up our promise to deliver "results that matter." Companies that want simple answers to the digital world's complex marketing questions choose Fathom for the assurance that the return on their advertising budgets will be highly profitable.