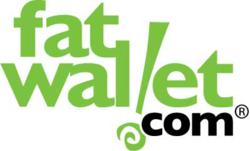 Savvy consumers like having the option to compare all relevant coupons and deals on one convenient web page.
Beloit, WI (PRWEB) July 14, 2011
FatWallet pools all of its Back-to-School coupons and deals into one convenient web page. Visitors can compare hundreds of popular retail coupon codes and deep discounts, review the latest FatWallet Hot Deals from the forums community, and take advantage of seasonal cash back increases from many popular retail stores like HP, Kohl's, Walmart and Aeropostale. Features include:

Every available coupon code for the school year's hot school fashions, top-rated laptops, best school supply values and more
Hundreds of the most current retail deep discounts and popular product bargains
All FatWallet Hot Deals forum posts related to Back-to-School deals as posted from the FatWallet deal-hunting community
Back-to-School Cash Back Sale featuring over 40 popular stores that have increased Cash Back percentage through the summer (many double or even triple the amount)
"Savvy consumers like having the option to compare all relevant coupons and deals," states media spokesperson Brent Shelton. "We've rounded up every back-to-school offer available to FatWallet to create a smart one-stop solution for back-to-school shoppers to save money and precious time."
About FatWallet:
As the preferred online shopping resource for millions of savvy consumers, FatWallet.com works closely with hundreds of merchant partners like HP, Amazon, Walgreens and WalMart to publish exclusive offers, money-saving coupons, and cash back rewards. The FatWallet forums represent the pulse of an evolving online marketplace where smart consumers gather to share and learn. Voted "One of the 50 Best Small and Medium Companies to Work for in America" by Great Places To Work®.
# # #