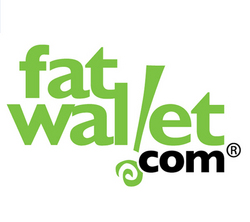 Especially in this economy, our Black Friday Deals filter puts power where it belongs, in the hands of consumers.
Rockton, IL (PRWEB) November 2, 2010
FatWallet's 2010 Black Friday Deals presents consumers with a lightning fast way to sort through the Black Friday sales ads. As soon as ad rumors for any store are made public, FatWallet experts enter each and every Black Friday deal into a database. Consumers simply sort through the massive list of deals by clicking on a store, category, brand, and/or price range to instantly filter results. 
As a popular destination for Black Friday ad rumors, FatWallet knows Black Friday shoppers have long had to manually compare individual store ad lists with limited features and conveniences. A typical leaked store ad may have hundreds of deals and hundreds of stores will have Black Friday ads. Creating this all-in-one, instant deal finder will help consumers quickly find, compare, save and share any Black Friday sale item available in-store and/or online.    
"Most shoppers do not have the time and resources to uncover Black Friday ads before the retailers make them public, sort them by product into a database, and then present them as an interactive deal finder. So, that's exactly what we've created with our Black Friday Deals," stated Steve Kling, FatWallet Brand Manager. "It is much more helpful than a dizzying array of ad scans and product lists, and all of our test subjects have been impressed."
FatWallet's Black Friday Deals allows consumers to create, save or reload their favorites. There are also options to link results for emailing and sharing, and to click through to the store to view or purchase individual deals. Additional filtering by free shipping, rebates, door busters or online availability add further value to the results. "Especially in this economy, our Black Friday Deals filter puts power where it belongs, in the hands of consumers," states Kling.
 
Shoppers visiting FatWallet this holiday can also benefit from up-to-the-minute deals and information featured in a variety of resources including: Black Friday Forum, Black Friday and Christmas Expert Picks and the Black Friday Blog. Following @fwblackfriday will keep Twitter users up on every ad rumor as will FatWallet's popular Black Friday iPhone App.
As the preferred online shopping resource for millions of savvy consumers, FatWallet.com works closely with hundreds of merchant partners like HP, Dell, Orbitz, and WalMart to publish exclusive offers, money-saving coupons, and cash back rewards. FatWallet's Coupons and Cash Back, Best Deals and Compare Prices offer consumers the most innovative shopping choices. The FatWallet forums represent the pulse of an evolving online marketplace where smart consumers gather to share and learn. http://www.fatwallet.com
# # #