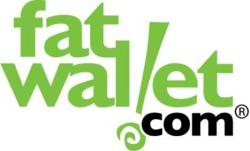 The savviest clearance shoppers know that finding their size, style and color choices on winter clearance deals means starting the hunt early as quality sells quickly. - Brent Shelton, FatWallet
Beloit, Wisconsin (PRWEB) February 25, 2013
FatWallet presents itself as a one-stop resource for shoppers to compare and save on winter apparel and seasonal outdoor sports clearance. The early winter clearance offers online shoppers a jump on a limited selection of seasonal discounts for the whole family. Savings of 50-80% can be found on high quality coats, boots and other outerwear and accessories from top retailers like REI, Cabela's, Moosejaw, Patagonia and North Face. FatWallet members know the fast selling items are found daily in the FatWallet Hot Deals forums and they will take full advantage of additional savings from cash back rewards.
"The savviest clearance shoppers know that finding their size, style and color choices on winter clearance deals means starting the hunt early as quality sells quickly." states Brent Shelton, FatWallet spokesperson. "Our experienced staff and deal hunting community start hand picking the hottest deals and coupons in late February and continue to post them through March."
Winter clearance shoppers will also find a large selection of discounts on outdoor sports equipment and FatWallet features the top deals on snowboards, skis, hunting and fishing gear and more. Other traditional items on clearance include deep discounts on health and fitness equipment and last year's camping gear, running shoes and apparel. FatWallet members will set up hot deals forum alerts for clearance items on their shopping lists, increasing their chances of getting the best bargains before winter inventory gets replaced with spring and summer merchandise.
About FatWallet:
As the preferred online shopping resource for millions of smart consumers, FatWallet.com works closely with 1,500+ retailers like HP, Newegg, Walmart and Amazon to publish special offers, discounts, coupon codes and Cash Back rewards to its members. The much celebrated FatWallet forums represent the pulse of an evolving online marketplace where smart consumers gather to share and learn. FatWallet is owned by Performance Marketing Brands (PMB) who owns and operates the world's most rewarding shopping programs. Through its family of distinct websites and reward programs, Ebates.com, FatWallet.com and AnyCoupons.com, PMB users can get a great deal and earn money back every time they shop. PMB shoppers are expected to spend over $2 billion through PMB's websites and shopping programs. To learn more, visit http://www.performancemarketingbrands.com.