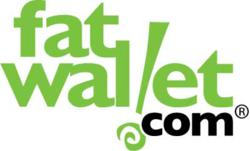 Our company culture is like our personality.  It's the qualities and core values that reflect our relationships and how we conduct ourselves as a business. –Ryan Washatka
Beloit, Wisconsin (PRWEB) October 18, 2011
The Great Place to Work® Rankings: 2011 Best Small & Medium Workplaces Presented by Entrepreneur® list was announced today and FatWallet was ranked #13 on the list. This annual list recognizes companies that have exceptional workplace cultures. In its eighth year, the competition is divided into two categories, Small (50-250 employees) and Medium (251-999 employees).
FatWallet has long been recognized locally and nationally for their unique workplace culture, as well as their commitment to helping consumers everywhere prosper. "We want to thank Great Place To Work® for selecting FatWallet. Our company culture is like our personality. It's the qualities and core values that reflect our relationships and how we conduct ourselves as a business, said Ryan Washatka, COO of FatWallet. "We are rewarded by helping people save money and honored to be recognized for how we do it."
Moving up from #20 in 2010, FatWallet was selected as #13 among hundreds of companies vying for a place on the 2011 list. Applicant companies opt to participate in the selection process, which includes an employee survey and an in-depth questionnaire about their programs and company practices. Great Place to Work® then evaluates each application using its unique methodology based on five dimensions: credibility, respect, fairness, pride and camaraderie.
Creators of the list, Great Place to Work has found that employees believe they work for great organizations when they consistently trust the people they work for, have pride in what they do and enjoy the people they work with. "The companies featured on this year's list are truly extraordinary in their practices and achievements," said Susan Lucas-Conwell, CEO of Great Place to Work. "Their leaders recognize the value of creating great workplaces and the competitive edge it provides them."
FatWallet was also named as one of the 50 Most Engaged Workplaces (I Love Rewards) earlier this year. As a company, FatWallet is shaped by strong leadership and core values that illustrate the pillars of engagement in the workplace. "Our employees recognize they make a difference in their jobs, and are excellent ambassadors of our brand", said April Kunzelman, H.R. Director. "This award is a reflection of the positive culture we've all built, together."
Organizations named on the list see many benefits that include better financial performance, less employee turnover, higher levels of customer satisfaction and loyalty, more innovative and creative thinking, higher productivity and enhanced public perception.
About FatWallet.com: As a popular online shopping resource for millions of savvy consumers, FatWallet's mission is to serve consumers with knowledge, value and guidance for making better money-saving decisions. FatWallet works closely with hundreds of merchant partners like HP, Travelocity, and WalMart to publish exclusive offers, money-saving coupons, and deep discounts featuring cash back rewards. The well-known FatWallet forums represent the pulse of not only FatWallet but also an evolving online community where smart consumers gather to share and learn.
About Performance Marketing Brands: Performance Marketing Brands (PMB) owns and operates the world's most rewarding shopping programs. Through its family of distinct websites and reward programs, PMB users can get a great deal and earn money back every time they shop. PMB owns and operates Ebates.com, the leader in online cash back shopping, FatWallet.com, the preferred online resource for savvy consumers, and AnyCoupons.com, the one-stop shop for any coupon available online. The company also operates a growing number of co-branded and private-label shopper reward programs for leading media companies. In 2011, shoppers are expected to spend over $1.1 billion through PMB's websites and shopping programs. To learn more, visit http://www.performancemarketingbrands.com.
About GREAT PLACE TO WORK® Institute: Great Place to Work® Institute has been studying and identifying best companies for more than 25 years. Great Place to Work® Institute's proprietary methodology and assessment tools examine the level of trust at an organization. Visit http://www.greatplacetowork.com to learn more about our trust assessments and Best Companies to Work For lists.
About Entrepreneur Media Inc.: Entrepreneur Media Inc. is the premier content provider for and about entrepreneurs. Our products engage and inspire every day with the advice, solutions and resources that fuel the bold and independent way entrepreneurs think. After 33 years, nobody reaches more growing businesses. As the original magazine for the small and midsize business community, Entrepreneur® continues to be the definitive guide to all the diverse challenges of business ownership. Entrepreneur.com is the most widely used website by entrepreneurs and emerging businesses worldwide. Entrepreneur Press publishes the books that turn entrepreneurial skills into business success. To learn more, visit http://www.entrepreneur.com.
Media contact:
Brent Shelton
FatWallet
888-634-0098 Ext: 236
brent(dot)shelton(at)fatwallet(dot)com
###