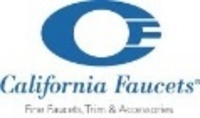 Our new Virtual Faucet Creator has revolutionized custom faucet design. With the ability to customize instantly - you don't have to limit your choices to rigidly mass produced faucets any longer
HUNTINGTON BEACH, Calif. (PRWEB) March 4, 2008
Interior designers, architects and homeowners alike can enjoy creating unique custom faucet designs for their home, clients and friends. You can design your custom faucet and share it via email, on-line or printed in Adobe PDF format. California Faucets' uniquely flexible product line allows you to create over two million custom faucet combinations quickly and easily.
"Our new Virtual Faucet Creator has revolutionized custom faucet design. With the ability to customize instantly - you don't have to limit your choices to rigidly mass produced faucets any longer," said Noah Taft, California Faucets' Vice President of Marketing.
"Just like Starbucks allows you to customize your coffee, the Virtual Faucet Creator allows you to customize your faucet by pairing any spout with any handle in any of over 25 decorative finishes," said Jeff Silverstein, President of California Faucets. "You can experiment to your heart's content until you find the exact faucet that satisfies your unique vision."
Virtual Faucet Creator's Key Features
-- Thousands of Custom Faucet Configurations Possible
-- Select Custom Spouts, Handles and Finishes
-- Custom bathroom faucet and kitchen faucet designs may be printed, emailed or saved on-line
California Faucets Virtual Faucet Creator(TM): http://www.calfaucets.com/vfcpress
California Faucets Press Room: http://www.calfaucets.com/frame.asp?main=prssroom.html
About California Faucets
California Faucets has been manufacturing fine-quality, solid-brass decorative fittings since 1988. Standing apart from rigid, mass-production manufacturers, the company has emerged as the leading innovator of complete design flexibility in custom faucets. Learn more about California Faucets at: http://www.calfaucets.com
(C)2008 Cal Faucets is a registered trademark of California Faucets. Virtual Faucet Creator and Custom Faucetry are trademarks of California Faucets. Adobe is a registered trademark of Adobe Systems Inc.