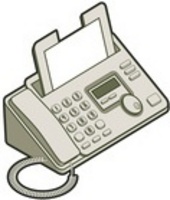 We want to maintain our commitment to providing quality reviews that we stand by
Austin, TX (Vocus) August 24, 2009
The research team behind FaxCompare.com has updated nine of 33 internet fax reviews on the website, for the following vendors: Callwave, Fax.com, Fax2Mail, FaxFreedom, Send2Fax, SimplifyFax, SaveonFaxes, OneSuite, and UnityFax. These reviews now have accurate, up-to-date information that can help users of the site easily compare internet fax services and select one that meets their faxing needs.
"We want to maintain our commitment to providing quality reviews that we stand by," says FaxCompare.com developer Koby Wong. "We'll continue to re-test and re-review the top internet fax services so that the thousands of monthly visitors to FaxCompare.com can make the most informed choice possible when selecting an internet fax service."
The updated reviews reflect changes in the offerings of the nine online fax services, with respect to features and pricing. One service in particular, UnityFax, has been re-tested completely, and the review has been updated with the research team's experiences. It yields the following conclusion: "UnityFax has a few drawbacks, but their product and customer support are solid and they continue to make improvements." Wong says the positive review "makes UnityFax a viable option for internet fax users looking for unlimited incoming pages at a low monthly premium." Visitors to FaxCompare.com can compare all thirty-three reviews on a single page. Each review shows pros, cons, a conclusion and a features grid for a particular internet fax service.
In addition to its internet fax comparison chart and reviews, FaxCompare.com offers Email Fax Buying Tips as well as a thorough FAQ section that helps people overcome common faxing issues and become more effective, informed internet fax users. The commonly asked questions include porting numbers, faxing electronic signatures, setting up your internet fax account, and adding new users, among others.
FaxCompare.com has helped nearly 200,000 people select and sign up for an internet fax service, and the website continues to receive a growing amount of monthly traffic. The FaxCompare.com research team has spent 100's of hours researching all the different online fax services and organizing the data so users can make a simple "apples to apples" comparison of the different services and select a reliable internet fax provider.
For more information on online fax comparisons and reviews, please visit http://www.FaxCompare.com.
# # #