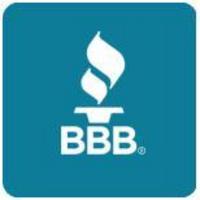 which include a commitment to make a good faith effort to resolve any consumer complaints.
Austin, TX (Vocus) December 11, 2009
The Better Business Bureau (BBB) recently assigned a rating of A- on the Reliability Report for Zilker Ventures, which owns review websites FaxCompare.com, Email-Marketing-Options.com and Tax-Compare.com. According to the BBB, the rating means that Zilker has met BBB Accreditation standards, "which include a commitment to make a good faith effort to resolve any consumer complaints."
"We're thrilled that we've been accredited by the Better Business Bureau," says Zilker Ventures CEO Gaines Kilpatrick. "We're committed to providing quality information through our websites that serve consumers, many of whom are also small business owners and entrepreneurs."
FaxCompare.com, which helps over 20,000 per month select a fax service, reviews internet fax services from companies, such as eFax, MyFax and RingCentral, and features side-by-side comparison chart of the top services. The chart lists the number of pages included in each plan, the number of users allowed, availability of customer support, and pricing, along with several other comparison points. It also reveals any "hidden fees" that might be overlooked by consumers during the sign-up process.
Kilpatrick says that including the hidden fees information on the site shows Zilker's commitment to the best interests of consumers who use the site. "[Consumers] usually don't have time to read the fine print," he says, "but our reviewers do. We simply want to share that information to make sure you get a product or service you're satisfied with."
Email-Marketing-Options.com reviews services from email marketing companies like Constant Contact, iContact, AWeber and MailChimp. The site rates email marketing services on five key areas: Email Creation, Contact Management, Email Deliverability, Analyzing Reports and Customer Support. Each area was rated on several review criteria that is actually listed on the website.
"We not only test and rate the services, but we also tell you what we test and what the ratings are based on," says Email-Marketing-Options.com reviewer Koby Wong. "Not many review sites will give you that level of transparency."
Email-Marketing-Options.com has served nearly 3,000 people per month. It features detailed reviews of twelve of the most popular email marketing services used by both small and large companies to reach customers.
Tax-Compare.com reviews the top tax software products for simple tax situations and business tax situations. The website prompts people to fill out a simple form to determine which tax products from top brands like TurboTax, H&R Block and TaxAct will work for their tax situation. The products can be compared side-by-side, in a chart that shows pricing, deduction support, technical assistance and professional tax advice.
"People want to know how they can save money while getting a quality tax product that is able to handle their specific tax returns," says Tax-Compare.com developer April Coburn. "We show you exactly what it's going to cost you to file your taxes and which online tax software product you should use."
Tax-Compare.com has helped nearly 3,000 people per month and features detailed corporate reviews and specific product reviews for the top tax software brands.
For more information on internet fax, email marketing and tax software services, as well as other small business tools and services, please visit http://www.ChooseWhat.com.
###