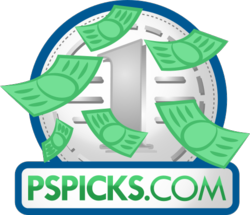 OMG I made money trading stocks! Finally - Cher
Huntington Beach, CA (PRWEB) August 31, 2012
http://www.PSPicks.com provides its subscribers with a free newsletter that reports up to the minute information and exclusive charts on cheap, under valued, hidden, and undiscovered stocks in the United States with the potential of fast gains. Our site specializes in finding those hidden companies that can really break out once they start trading. Announced today Facebook stock hitting a new 52 week low.
Start making 1000% Gains trading stocks, join the newsletter at http://www.PSPicks.com.
Once again the US Markets are Positive at the time of writing this. One Company though that just cannot find its price bottom is Facebook. At the time of writing this the market was about to open and Facebook Stock was priced at $18.37.
PSPicks.com has named Facebook the worst IPO of 2012.
Lisa Rapaport of Bloomberg reported this morning that there is "speculation that businesses are spending less to advertise on the world's largest social- networking website."
PSPicks.com does feel that Facebook has been a huge disaster and was overpriced, furthermore PSPicks sees Facebook Stocks true value below $10, and views it as a stock to short.
Join the 1%, details at http://www.PSPicks.com
Other Stocks Hitting 52 Week Lows
Groupon Inc. $4.19 at the time of writing this.
Lime Energy Co. $.70 at the time of writing this.
Burger King Worldwide Inc. $13.06 at the time of writing this.
PSPicks.com is working on it's next Special Report. These Special Reports can at time see fast gains. The reports are issued to members only. We are working on announcing the next Company now. Join the newsletter for free at http://www.pspicks.com to receive updates.
Disclosure: PSPicks is not a registered investment advisor and nothing contained in any materials should be construed as a recommendation to buy or sell securities. Investors should always conduct their own due diligence with any potential investment. This press release may contain several forward looking statements. Please read our report and visit our website for complete risks and disclosures.