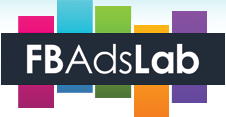 They learned effective Facebook ads quickly and can now manage their own campaigns, saving their companies tens of thousands of dollars a year in management fees.
Sydney, Australia (PRWEB) December 14, 2011
With the advent of the online social networking blitz, the public relations industry has found another avenue for advertising and marketing efforts. However, not many PR consultants have been able to tap into the social media marketing option and capitalize on the opportunity to reach out to a massive demographic. With this in mind, Facebook advertising coach Jennifer Sheahan launched FB Fast Start, an exclusive, high-level Facebook Advertising training and consulting program that specifically caters to marketing professionals and business owners. Ms. Sheahan is the founder of FBadsLab, a company that specializes in Facebook pay-per-click ads. She is a well-known authority on advertising through Facebook.
"I'm not teaching marketers about marketing or public relations - that is where their expertise already lies. FB Fast Start has been designed to leverage the knowledge they have by applying it to Facebook advertising," Ms. Sheahan qualified, explaining what makes her offering unique and high-value. Thus far, there have been two very successful FB Fast Start groups, and Ms. Sheahan is looking forward to launching again in February 2012.
Facebook advertising is easily a billion dollar industry. FB Fast Start can help those who are interested become a part of it. It provides instructions on topics, such as how to successfully manage large scale Facebook campaigns, how to provide a Facebook Ads service to clients, etc. The program involves 21 days of intensive training and 8 comprehensive Facebook marketing training modules. There are video, audio, worksheets, recordings, as well as transcripts available to participants of the program. All questions are guaranteed answers in 3 live Q & A calls with Ms. Sheahan herself. Group members also get access daily to Ms. Sheahan by means of a private forum. Consultation and review of the campaigns they make are included as well in the package. There is also a Facebook discussion group wherein participants can take advantage of the networking and brainstorming that occur. Overall, the course promises personal attention, maximum results and expert assistance.
With the success of the previous groups, interested parties can be confident that the program will deliver on that promise. "Two Coaching students have gone on to start their own successful Facebook Ads Campaign Management services," Ms. Sheahan shared, reporting on the progress previous FB Fast Start participants have made. "Other students are employees of ad agencies and big marketing firms. They learned effective Facebook ads quickly and can now manage their own campaigns, saving their companies tens of thousands of dollars a year in management fees."
For further details on Jennifer Sheahan's FB Fast Start, visit http://www.fbadslab.com/faststart/.
About FBAdsLab.com
FBadsLAB is a full-service ad agency specializing in Facebook PPC ads.
Founded in 2010 by Jennifer Sheahan, the FBAdsLab has been helping all businesses – big and small, in a variety of niches to perfect their Facebook ad campaigns.
Throughout years of Pay Per Click (PPC) advertising success and strategy development, Jennifer has amassed a wealth of information, refined techniques and technical know-how. It is this experience that she has drawn upon to develop the unique and very effective service that is FBadsLAB.
With FBadsLAB, Jennifer and her team invite you to choose the approach that best fits your needs, budget, and business model: Training, Coaching or Campaign Management.
###