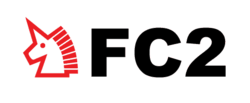 Over 15 Million Users Register for FC2ID
(PRWEB) May 23, 2012
FC2, Inc. (http://fc2.com/) has announced that the number of users who have registered for an FC2ID, which allows users to use a variety of web services provided by the company from a single account, reached 15 million in May 2012, since the inception of FC2ID's in February 2005.
What is an FC2ID?
FC2ID is an account which allows users to use a great number of FC2, Inc. web services including FC2 Blog, FC2 Video and FC2 Website with a single ID.
Since its beginning 7 years and 3 months ago, FC2ID accounts are now available in 12 languages (Japanese, English, Simplified Chinese, Traditional Chinese, Korean, Thai, French, Spanish, German, Indonesian, Portuguese and Russian) and have reached a total of 15 million registered users.
Certain key services such as FC2 Blog and FC2 Video etc. have experienced a steady stream of registrations, and with the multilingualization of such services in 2008 into languages besides the original Japanese, the ratio of registering users from outside Japan continues to grow.
FC2 is also looking at penetrating the market, with its wide variety of services, even further through the development of a new Free WiFi service.
FC2 Site Data
Total Page Views: App. 11 Billion / Month
(Surveyed by FC2, Inc., May 2012)
About FC2, Inc.
FC2, Inc. is a global company that produces a variety of web services. Beginning with Japanese, these services are also made available in multiple languages. The company is based in Nevada, USA, and was established in 1999. FC2 is continually working towards improving its services for users.
FC2, Inc.
Current Address: 101 Convention Center Dr.Suite 700 Las Vegas, NV 89109
URL: http://fc2.com/
Twitter: http://twitter.com/fc2staff
Facebook: http://www.facebook.com/blog.fc2