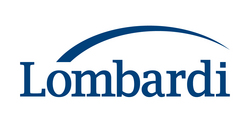 Foreign Currency Exchange Corp. is leveraging BPM as a next-generation application development platform
Austin, TX (PRWEB) July 22, 2009
Lombardi®, a leader in business process management (BPM) software, today announced that Foreign Currency Exchange Corp. (FCE), a member of Bank of Ireland Group, has implemented its award-winning Teamworks® BPM software suite in support of the company's mission-critical deal confirmations, exception handling and other straight-through financial services processes.
"The financial services sector is highly competitive and sensitive to global economic conditions. We saw BPM as an alternative application development tool to help us design and streamline processes for the business - only better, faster and in a more cost effective way," said Vincent Yue, chief information officer at Foreign Currency Exchange Corp. "We looked at a lot of product options and found that Teamworks was the easiest to use and by far the most robust product to help us accomplish those goals."
FCE provides a broad range of foreign exchange products and services to local and regional banks and to the hospitality industry throughout the United States and Canada. FCE's experience and partnership arrangements include servicing over 450 financial institutions in North America. Its product offering includes the buying and selling of over 90 different foreign currencies, travellers' checks, issue of foreign drafts and the transmission of foreign wire payments.
"Blueprint and Teamworks saved us over 50 percent in the time and effort compared to our previous development approach," said Valerie Bell, senior manager at FCE. "What traditionally would have taken over a year to develop took us less than 3 months, including training and delivery!"
Pursuing its business goal to become a self sufficient full service provider, Foreign Currency Exchange Corp. tackled an FX spot deal booking process for their initial project, using Lombardi's "Jump Start" training and mentoring package. FCE uses Lombardi Blueprint™ process collaboration and discovery tool for the up front process analysis and business case efforts.
By implementing its deal confirmation process in Teamworks, FCE estimates it has shortened the cycle time of all deals by about 1 hour per day, providing important increased deal handling capacity and eliminating the risks associated with manual processing.
Another FCE process, dubbed "straight through processing (STP)", handles highly customised and tailored client specific transactions. Previously cumbersome and time consuming to complete, these deals yielded a high number of exceptions, and demanded an un-proportional amount of man hours to resolve. With Teamworks, exceptions are now automatically routed to specialists for quicker resolution while the non-exception transactions bypass multiple steps in the process, reducing the overall processing time drastically.
FCE is enjoying the benefit of BPM as an important cost reduction tool, since it can now process more transactions in less time and with fewer people, thus creating capacity for continual growth, while the audit capabilities of Teamworks are also geared to provide important regulatory compliance benefits.
"Foreign Currency Exchange Corp. is leveraging BPM as a next-generation application development platform", said Jim Rudden, vice president of Lombardi global marketing. "We're proud that our products are so quickly and dramatically impacting their process improvement projects."
About FCE
Foreign Currency Exchange Corp. (FCE) is a wholly owned subsidiary of Bank of Ireland Group. With Bank of Ireland's support, FCE has grown into one of North America's top specialist Foreign Exchange providers. Our product quality, service delivery and secure global relationships, have made us the foreign exchange provider of choice to many of the top Banks and Financial Institutions in the US.
FCE's core product range comprises of a full range of wholesale and retail foreign exchange products and services, both 'off the shelf' and 'tailored' to the requirements of our business customers.
FCE currently services over 450 financial institutions. Over 100,000 customers use FCE's Currency Teller software everyday.
About Lombardi
Lombardi is a leader in business process management (BPM). We offer award-winning BPM technology and services to help our customers, partners and government agencies around the world succeed with their process improvement initiatives.
Lombardi is behind some of the largest, most successful BPM implementations in the world. Our customers include AARP, Aflac, Allianz Group, Applied Materials, Banco Espirito Santo, Barclays Global Investors, Chiquita Brands, Dell, Financial Services Authority, Ford Motor Company, Hasbro, ING Direct, Intel, Jaguar Land Rover, Mirant, National Bank of Canada, National Institutes of Health, OAD Groep, Pfizer, PHH Arval, SIRVA, Symantec, UCLH, Wells Fargo, Yale University and numerous governmental agencies. For more information, visit http://www.lombardi.com.
Lombardi, Teamworks are registered trademarks and Teamworks Process Optimizer, Teamworks Portal, Teamworks for Office, Teamworks for SharePoint and Lombardi Blueprint are trademarks of Lombardi Software, Inc. All other company/product names and service marks may be trademarks or registered trademarks of their respective companies.
###