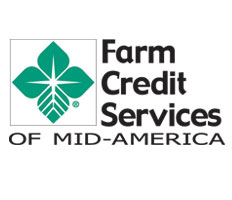 Strong farm earnings continue to bolster the economy and that has had a positive impact on the earnings of the association.
Louisville, KY (PRWEB) November 15, 2011
Agriculture lender Farm Credit Services of Mid-America announced the association generated $191.6 million in net earnings during the first nine months of 2011, an increase of $30.5 million over the same period last year. Total earning assets increased more than $1 billion compared to the 3rd Quarter 2010.
President and Chief Executive Officer Bill Johnson said strong farm earnings continue to bolster the economy and that has had a positive impact on the earnings of the association. "The farm sector continues to be a bright spot in an otherwise unpredictable economy," Johnson said. "That, coupled with the low interest rate environment, has allowed us to offer competitive interest rates to customer-members on new loans so they are able to grow their operations."
At the same time, the credit quality of the association's portfolio is stable. Adversely classified loan volume was 4.1% of the loan portfolio compared to 4.2% at September 30, 2010.
The association's commitment to rural America remains strong. Johnson sited conversion activity as one example. "Since the beginning of the year, Farm Credit has converted – or refinanced – 20,000 customer loans representing almost $3.5 billion in volume, lowering their interest rates almost three-quarters of a percent and saving those customers a total of $75 million in interest over three years. "Our fee for conversions is as low as $350 with very minimal paperwork. Our customers are surprised that we can lower their interest rate even on fixed rate loans."
Another way the association is providing value to rural communities is through the availability of long-term fixed rate financing for farms. "Currently 36% of our customers have loans on fixed rates of 10 years or longer. In today's volatile farm environment, where farms are experiencing rising operating expenses, wide swings in commodity prices and uncertainty with exports, it's even more critical that they manage their operational risk. One way to do so is to ensure that the cost of their financing remains consistent."
Johnson added that the strategic plan calls for continued growth. "We'll do that by making certain that our products and programs fit our customers' needs and adapting to the changing demands of a new agriculture marketplace. It's all about providing value to those who live and work in rural America."
To see the complete results, go to http://www.e-farmcredit.com, select News, then Quarterly Report.
About Farm Credit Services of Mid-America
Farm Credit Services of Mid-America is a $17.1 billion financial services cooperative serving over 92,500 farmers, agribusinesses and rural residents in Kentucky, Ohio, Indiana and Tennessee. The association provides loans for all farm and rural living purposes including including real estate, operating loans,equipment loans, and housing loans. FCS also provides an array of financial services, including crop insurance and leases. For more information about Farm Credit, call 1-800-444-FARM or visit them on the web at http://www.e-farmcredit.com.
###