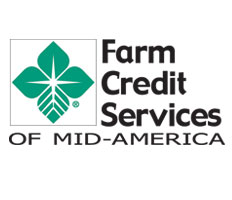 At FCS, we're supporting rural communities in ways that enable them to do programs that further enhance life in rural America
Louisville, KY (PRWEB) October 21, 2011
Agriculture financial services provider Farm Credit Services of Mid-America has announced three recent gifts of $20,000 each to assist 4-H camps in the Buckeye State in upgrading their facilities. All three camps are part of Ohio State University Extension's network of camps.
Ohio's 4-H Camp Palmer has been providing campers with adventure, excitement, and learning since 1947. During that time, well over 200,000 youth and adults from northwest Ohio and northeast Indiana have learned positive values, skills, leadership, self-esteem, responsibility, and cooperation.
But time takes its toll on facilities, and when Camp Palmer needed to replace two outdated and deteriorating cabins with a new cabin that would provide not only better accommodations, but also more flexibility and handicapped accessibility, Farm Credit Services supported the camp's plans with a check for $20,000.
"Farm Credit Services has given us a tremendous boost with this project," said Camp Palmer's executive director, Bill Goodson. "Melanie Strait Bok from their Archbold office has always been very community minded, and was very helpful in working with us to get the grant. Our goal is to have the cabin paid off by the time the construction is completed, and we're getting very close."
Target date for completion of the new cabin is December or January. When finished, it will be a year-round facility with a capacity of 20, and its layout and location will give the camp more programming options. It will also have a meeting room and handicapped accessible bathrooms and showers in the middle. The accessibility aspect is especially important to Goodson, who has previous experience working with kids with disabilities in a camping situation.
"We're really trying to step up our efforts in that area," he said. "We don't want our camp areas or our programs to be a barrier to anyone." For her part, Strait Bok, who is the Assistant Vice President for Farm Credit's Northwest Ohio Region was glad to be of assistance.
"Camp Palmer touches a lot of people in the area we serve, and has a huge influence on 4-H members and our communities," she said. "Our Community Giving program is designed specifically for projects like this one, where we're supporting rural communities in ways that enable them to do programs that further enhance life in rural America."
Also receiving $20,000 Farm Credit grants were Camp Graham, in southwest Ohio and Camp Piedmont in east central Ohio. Camp Graham will use its grant funds to make much-needed improvements in the camp's restroom facilities and replace its antiquated wastewater treatment facility. Camp Piedmont will likewise use its grant to replace its wastewater treatment plant, which will bring the camp into compliance with current EPA standards.
These grants are part of Farm Credit's Greater Support for Rural America program, which provides funds to support agriculture, giving priority to youth and young farmers. In addition to providing more than $1 million annually in ongoing support to FFA, 4-H, and other young farmer and youth groups, Farm Credit's Great Support for Agriculture Stewardship fund has awarded 49 one-time grants totaling more than $1.1 million to programs like Ohio's Extension 4-H Camps since its inception in 2007.
About Farm Credit Services of Mid-America
Farm Credit Services of Mid-America is a $17.1 billion financial services cooperative serving over 92,500 farmers, agribusinesses and rural residents in Kentucky, Ohio, Indiana and Tennessee. The association provides loans for all farm and rural living purposes including including real estate, operating loans, equipment loans, and housing loans. FCS also provides an array of financial services, including crop insurance and leases. For more information about Farm Credit, call 1-800-444-FARM or visit them on the web at http://www.e-farmcredit.com.
###