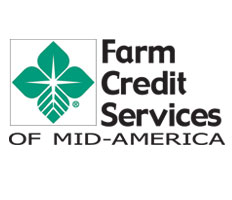 Farm Credit will work with customer-members impacted by the tornado, and has pledged to give every situation the individual attention needed.
Louisville, KY (PRWEB) May 10, 2011
The American Red Cross continues to work with several communities in east Tennessee impacted by recent and devastating tornadoes, including portions of Blount and Loudon Counties. While residents, farmers and businesses in the Greenback area continue to clean up after a late March tornado, Farm Credit Services of Mid-America has pledged $2,000 to help the local Red Cross with the rebuilding efforts.
"We have clearly felt the impact, both from a customer perspective and from our employees and directors," said Art Whaley, regional vice president for FCS in Knoxville. FCS is an agriculture lender to over 28,000 farmers and rural residents in Tennessee, including almost 500 in Blount and Loudon Counties.
Mike Estes, regional leader for FCS in Athens added that the damages throughout the area were very extensive, and now many are facing flood conditions. "Farmers in this area have not only lost whole crops, but in many cases buildings and equipment," he said. "We're most thankful that there were no serious injuries and that the communities are starting to return to normal thanks to the assistance of the Red Cross and others."
Farm Credit will work with customer-members impacted by the tornado, and has pledged to give every situation the individual attention needed. "Our commitment has always been to work with our customers through good times and bad," Whaley said. "We want to do all that we can to assist them as they go through difficult times, remembering that our role is to provide sound and constructive credit."
###