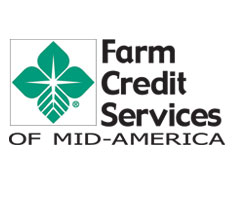 With this challenge, Farm Credit is opening the door to individuals to increase not only their support for Indiana 4-H, but their recognition, too
Louisville, KY (PRWEB) October 19, 2011
To help the Indiana 4-H Foundation recruit new Crystal Clovers before December 31, Farm Credit Services of Mid-America, an agricultural lending cooperative, will match, dollar-for-dollar, individuals' $500 gifts, up to $8,000. It's part of the Crystal Clover Match Challenge.
"With this challenge, Farm Credit is opening the door to individuals to increase not only their support for Indiana 4-H, but their recognition, too," said, Shelly Bingle-Coffman, executive director for the Indiana 4-H. "For our 50th Anniversary, we'd love to have 50 new Crystal Clovers and this $8,000 challenge will help us be well on our way to making that goal."
Crystal Clovers are individuals who give at least $1,000 in unrestricted funds to the Foundation within a calendar year. Many of the gifts the Foundation receives are restricted to a specific purpose like a scholarship or an Indiana 4-H program. These restricted gifts are valuable and essential in our mission to support Indiana 4-H. However, since so much of the support we receive is restricted, it limits the Foundation's ability to provide funding for other, lesser known programs and Foundation operations. Unrestricted gifts enable the Foundation to have more flexibility and use donations where they are most needed.
Crystal Clover members are recognized as being giving leaders for Indiana 4-H. Membership in the Crystal Clover giving club offers several benefits, including member-only events, tickets to special events as they're available, and a special-level of attention from the Foundation staff that allows Crystal Clovers to be more informed about what is happening with 4-H across Indiana.
"We're happy and proud to support the efforts of the Indiana 4-H Foundation because we believe its work with and for Indiana 4-H is truly changing the lives of youth all across Indiana," said Hollie Dearwester, regional vice president for Farm Credit Services and a member of the Indiana 4-H Foundation Board of Directors.
To take part in this challenge, simply donate $500 of unrestricted funds to the Indiana 4-H Foundation. Your gift will be doubled by Farm Credit so it totals $1,000, enacting your membership in the Crystal Clover giving club. You can give over the phone at 765.494.8483, online at http://www.in4h.org or through the mail. If you have any questions regarding this or other giving opportunities, please contact Shelly Bingle-Coffman at 317.445.7977.
About Farm Credit Services of Mid-America:
Farm Credit Services of Mid-America is a $17.1 billion financial services cooperative serving over 92,500 farmers, agribusinesses and rural residents in Kentucky, Ohio, Indiana and Tennessee. The association provides loans for all farm and rural living purposes including including real estate, operating loans,equipment loans, and housing loans. FCS also provides an array of financial services, including crop insurance and leases. For more information about Farm Credit, call 1-800-444-FARM or visit them on the web at http://www.e-farmcredit.com.
###