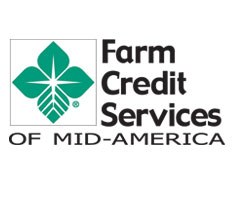 Growing constructively, enhancing the overall customer experience and improving our loan processes will be our focus moving forward~ Bill Johnson, President & CEO
Louisville, KY (PRWEB) May 12, 2011
Farm Credit Services of Mid-America, a $16.2 billion agriculture financial lending cooperative serving farmers and rural residents throughout Kentucky, Ohio, Indiana and Tennessee, today reported that the association generated $48.7 million in after tax earnings during the first quarter. Additionally, growth in total assets was 6.9 percent over first quarter 2010.
Credit quality declined slightly to 4.3 percent of the portfolio classified as unacceptable at March 31, 2011 compared to 4.2 percent at December 31, 2010. Non-accrual loan volume was $290.3 million through the first quarter which represents 2.1 percent of FCS's total portfolio.
President and CEO Bill Johnson, who joined FCS earlier in the year, said that the association is at or near plan on nearly all measures. "The biggest gap is in outstanding loan volume, due primarily to heavy pay downs on loans. That's great for our customers but requires ongoing new business from new and existing customers. Growing constructively, enhancing the overall customer experience and improving our loan processes will be our focus moving forward," he said.
Johnson added that two extraordinary events in the first quarter also contributed to the overall progress of the association. "In February, FCS lowered interest rates across the board by .35 percent, saving customers an estimated $43 million in interest expense." At the same time, interest rates on new loans were also lowered by .35 percent.
Additionally, through the Loan Conversion Program, the association continues to offer customers the ability to lower their interest rates if market conditions allow. "For a very small conversion fee, we will lower a customer's interest rate should interest rates decline. During the first quarter, almost 2,000 loans were converted to lower rates representing a potential interest savings of more than $4 million," he said.
While markets continue to be strong for most agriculture commodities, rising input prices and a wet spring, which has delayed planting across the association's territory, represent some concern. Continued delays could result in significant use of the prevented plant coverage provided by crop insurance, as well as fewer acres planted, keeping commodity prices higher.
Complete financial results for Farm Credit Services of Mid-America can be found online at http://www.e-farmcredit.com or download the PDF document of the 1st Quarter Financial Results now.
###