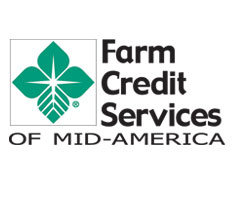 This two-day program focused on successfully making financial decisions for farm business with topics such as thinking like a CFO, profitability analysis ratios and equity.
Louisville, KY (Vocus/PRWEB) March 15, 2011
Making decisions on the farm is a daily activity. But big decisions – buying land or new equipment, expansion or succession planning – are decisions that require more careful thought. That's the message 32 farmers, business partners and farm couples from across Indiana and Ohio heard during a two day workshop designed to help improve farm profitability and financial performance on their farm operation. The financial management workshop – titled Making Financial Decisions in your Farm Business – was held in West Lafayette. Several staff members from Farm Credit offices throughout the two states and the corporate office, as well as Purdue University faculty (including Brent Gloy, Nicole Olynk, Alan Miller and Craig Dobbins) conducted the two-day program.
"The workshop was designed to teach farmers how to accurately assess their financial strengths and weaknesses of their operations and ultimately improve their farm profitability and financial performance," said Rick Butler, director of training and development at Farm Credit Services of Mid-America, who sponsored the two-day event. "We worked with Purdue to develop this workshop with the idea of helping our customer-members apply new concepts to their operations by focusing on strategic positioning, risk management and business planning. We wanted to help members think about their operation from a strategic standpoint."
One of the highlights of the two-day conference focused on strategies for managing risk in today's environment. "Risk can be anything from prices, to costs, to interest rates," said Butler. "It was good to learn about strategic risk management at a high level perspective. Some techniques were as simple as buying crop insurance or fixing your interest rates. But the group also discussed ways to push costs down and maintain cost discipline during high profit environments, as well as the value of increasing working capital and cash reserves to help manage through tough economic times."
Participants said that it was good to learn how to gauge their financial performance and to look at other ways to view their financial situation. "This two-day program focused on successfully making financial decisions for farm business with topics such as thinking like a CFO, profitability analysis ratios and equity," said Aissa Good, senior program manager for the Center for Commercial Agriculture at Purdue University. "Participants were asked to join the workshop based on their interest in personal and professional growth and their dedication to farming as a career."
# # #