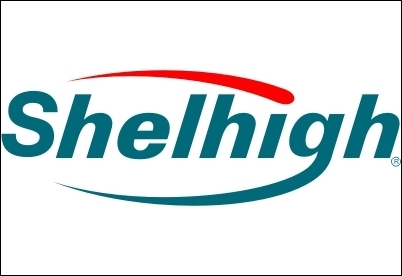 I am deeply disappointed by the FDA decision which was made after the full cooperation of Shelhigh during an intensive 10 week inspection of our facility by the FDA
Union, NJ (PRWEB) April 24, 2007
U.S. Food and Drug Administration (FDA) investigators and U.S. Marshals recently seized all implantable medical devices from Shelhigh, Inc. after FDA inspectors claimed significant deficiencies in the company's manufacturing processes that may compromise the safety and effectiveness of the products, particularly their sterility. Shelhigh denies all FDA claims upon which the seizure was based and intends to challenge the decision in Federal Court (07 Civ 1769 WJM, New Jersey).
"I am deeply disappointed by the FDA decision which was made after the full cooperation of Shelhigh during an intensive 10 week inspection of our facility by the FDA," said Shelhigh founder and Chief Scientific Officer, Shlomo Gabbay, M.D. "During this inspection Shelhigh fully addressed all observations raised by FDA personnel, repeatedly requested corrections of statements made by the FDA in their site report, and also repeatedly requested meetings with the FDA to discuss any outstanding issues as well as concerns which arose during the 10 week inspection, and these meetings were also refused by the FDA."
The FDA press release, which was issued the same day the seizure began, also noted that critically ill patients, pediatric patients and immuno-compromised patients may be at greatest risk from the use of these devices. Dr. Gabbay responded, "These are the very same patients that Shelhigh products have been helping over the past 10 years, extending their lives often when no other solution was available to them." Shelhigh No-React® products are acknowledged in peer-reviewed scientific journals as offering unique resistance to infection, even in cases of active infective endocarditis (AIE).
Asked about the FDA reference to two warning letters, Dr. Gabbay replied that the first warning letter was from 2000 and all FDA opinions expressed in that letter were addressed, and that the second warning letter issued in 2005 was the one for which Shelhigh has sought verification pertaining to the actions implemented by Shelhigh. "I can't explain why the FDA sometimes chooses to ignore factual information but it does happen," said Dr. Gabbay. Other medical device firms have had disputes with the FDA regarding similar unsupported claims made by FDA personnel and expressed in warning letters.
"It is unfortunate that the FDA is stopping Shelhigh from shipping our life-saving products, and I remain hopeful that the FDA will quickly resolve whatever internal issues they have which have lead to their baffling seizure decision," said Dr. Gabbay.
About Shelhigh
Shelhigh is known for its proprietary No-React® tissue products that utilize the widely accepted glutaraldehyde fixation process while avoiding the acknowledged problems that accompany glutaraldehyde. No-React tissue products have over 10 years proven performance of resisting infection and calcification, even in cases of active infective endocarditis. Today Shelhigh offers a wide variety of cardiothoracic surgical solutions, all incorporating No-React tissue for superior performance. To learn more about Shelhigh and its products please visit http://www.shelhigh.com.
###