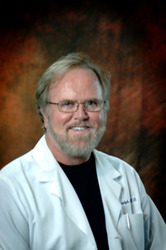 The problem is that as most people age, they experience sleep disturbances
Jacksonville Beach, FL (Vocus) July 22, 2010
Last week the Food and Drug Administration's advisory panel of medical experts voted against approving Vivus Inc.'s experimental weight loss drug, Qnexa, based on concerns about the drug's long-term side effects, including birth defects, depression and heart health risks. Other companies with appetite suppressant drugs are slated to be reviewed: Arena Pharmaceuticals' lorcaserin will face an FDA panel in September and Orexigen Therapeutics Inc.'s Contrave is tentatively scheduled for a December review. Amid concerns regarding the safety of these weight loss drugs, C.W. Randolph, Jr., M.D., R.Ph. offers a readily available, low cost alternative: "Naturally restore your body's optimum hormone balance and get a good night's sleep."
According to Randolph, when a person gets less than eight hours sleep per night their body's optimum ratio of hormones is upset. "Two hormones that function to stimulate and control your appetite are impacted: ghrelin, the hormone that pumps through your body when you feel hungry, and leptin, the hormone that tells you that you are full and to stop eating. When ghrelin levels are elevated and leptin levels depressed, the result is a constant feeling of hunger and continuous eating no matter how recently you have eaten or how many calories you have consumed."
"The problem is that as most people age, they experience sleep disturbances," continued Randolph. "Frequently an underlying age-related imbalance between the sex hormones estrogen and progesterone is the culprit causing persons to wake up several times a night or experience ongoing insomnia. Often restoring the body's optimum estrogen-progesterone ratio with an over-the-counter formulation of bioidentical progesterone cream is all that is needed to foster a healthy, uninterrupted eight hour pattern of sleeping. Most people find that after sleeping through the night, they no longer suffer constant feelings of hunger and food cravings."
Medical research studies provide clear, physiologic and biochemical evidence that both restored equilibrium between estrogen and progesterone levels and a good night's sleep provide a wide array of health benefits. Concludes Randolph: "As I see it, overweight individuals have two options for addressing an underlying cause of uncontrolled appetite. The first is to treat it naturally, via bioidentical hormone replacement and restored healthy sleep patterns. The clinically proven health benefits of this choice include reducing the risk for Alzheimer's disease, breast cancer, uterine cancer, prostate cancer, heart attack, stroke and menopausal symptoms. In contrast, one could opt for pharmaceutical agents, such as the drugs previously described. Instead of inherent health benefits, however, this option is linked to significant health risks. I would think that for most individuals, and their physicians, the science would support the more natural, health-enhancing first choice."
Resources
James G, Randolph CW. From Belly Fat to Belly Flat. Deerfield Beach: Health Communications Inc., 2008.
Lee JR., Hopkins V. What Your Doctor May Not Tell You About Menopause -- The Breakthrough Book on Natural Progesterone. New York: Warner Wellness, 2004.
Schüssler P, Kluge M, Yassouridis A, Dresler M, Held K, Zihl J, Steiger A. Progesterone reduces wakefulness in sleep EEG and has no effect on cognition in healthy postmenopausal women. Psychoneuroendocrinology. 2008 Sep;33(8):1124-31. Epub 2008 Aug 3.
Taheri S, Lin L, Austin D, Young T, Mignot E. Short sleep duration is associated with reduced leptin, elevated ghrelin, and increased body mass index. PLoS Med. 2004 Dec;1(3):e62.
About Randolph Medical Enterprises
Randolph Medical Enterprises is a healthcare company defined by both an unrelenting attention to clinical excellence in the field of gynecology medicine and unparalleled passion and commitment to inform and empower not only our patients, but also women, men and medical professionals across America – about the safety and medically proven health benefits of bioidentical hormone replacement therapies (BHRT), vitamins and other nutritional supplements. Their mission is fulfilled through the company's four business entities; Dr. Randolph's Ageless and Wellness Medical Center, in-house compounding dispensary, Natural Medicine Store and Natural Hormone Institute.
###