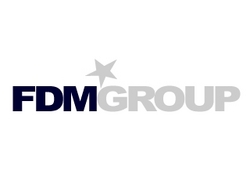 (PRWeb UK) October 25, 2010
FDM Group is one of the United Kingdom's largest IT graduate employers, and is responsible for launching the careers of information technology enthusiasts worldwide. With the recent global economic crisis, many students have been graduating with no incoming employment opportunities and have more debt than income. In addition, many training institutions are not credible and are considered scams, as they take students money without offering to help find employment opportunities upon graduation.
The FDM Academy has recently released an article on their website which aims to educate people on choosing a reputable training institution while avoiding scams. According to the FDM Academy, all of the potential training institutions should be interviewed before selecting and investing in one.
When interviewing an education group or training institution, one of the most important points to find out is who the institution is accredited by. If the answer is them, then it is likely that they are not a reputable company. The training institution should be accredited by well known external associations or institutes. For instance, FDM is accredited by the Institute of IT Training (IITT), and their trainees are also offered the opportunity to gain certifications from Microsoft, VMware, Prince2, Sun Systems and ISTQB. Reputable external certification opportunities should be available at any training institute, and any company which claims to have the best and most reputable internal certifications should be very well known (I.E. Microsoft, etc.).
With proper certification and education from an accredited school or training programme, graduates will have a good foundation for finding a career in their field of interest. In addition, scams can be avoided by properly interviewing prospective schools and inquiring about accreditations.
FDM Academy Scam Killer Guide
As the world continues to march through troubled economic times, it is often difficult for new graduates to find suitable jobs after leaving University. Further training and experience in the business world can help, however IT firm FDM Group warns that it is all too easy to be scammed by a company that claims to be offering high-quality training. To help wary graduates to identify a good deal, they have suggested 10 "Scam-Killer Questions". FDM Academy Scam Killer questions article here.
###