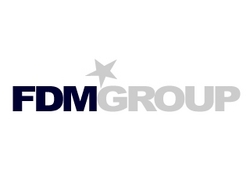 FDM Academy Unveil 10 Scam-Killer Questions to Ask Any Training Provider
(PRWeb UK) October 26, 2010
FDM Group is one of the United Kingdom's largest IT graduate employers, and is responsible for launching the careers of information technology enthusiasts worldwide.
Due to the recent increase in information technology education and training fraud, the FDM Academy has released a new article on their website in an attempt to educate students about the issue. Located on the FDM Academy's website under the blog heading, the article was written by advertising coordinator Emily Dauris.
Entitled "FDM Academy Unveil 10 Scam-Killer Questions to Ask Any Training Provider," the article offers ten questions for students to ask prospective schools in order to determine whether or not the training provider is legitimate or a scam. The article also gives examples as to what answers one should look for, and which answers detect a scam.
One of the points the article arises, is to find out what the students or trainees are saying about the company. Researching the company or programme through social media platforms such as Facebook, Twitter and LinkedIn will allow one to obtain an unbiased point of view from people who have attended the institute. People often leave reviews on social media sites about different companies, and one can obtain information about the company from the training institute's alumni. For instance, the FDM Academy has a Facebook FanPage where people can leave unedited comments or reviews about the company, and add to group discussions.
Other sources such as search engines, forums, newspapers and other forms of traditional media can be used to research the training institution in order to prevent potential scams.
FDM Academy Scam Killer Guide
As the world continues to march through troubled economic times, it is often difficult for new graduates to find suitable jobs after leaving University. Further training and experience in the business world can help, however IT firm FDM Group warns that it is all too easy to be scammed by a company that claims to be offering high-quality training. To help wary graduates to identify a good deal, they have suggested 10 "Scam-Killer Questions". FDM Academy Scam Killer questions article here.:
http://www.fdmacademy.com/fdm-academy-unveil-10-scam-killer-questions-to-ask-any-training-provider/
###