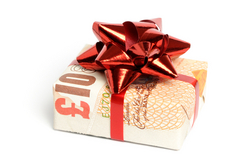 (PRWeb UK) October 27, 2010
FDM Group is one of the United Kingdom's largest IT graduate employers, and is responsible for launching the careers of information technology enthusiasts worldwide.
Recently the FDM Academy, the educational branch of the FDM Group, has launched an article in an effort to increase public awareness of the unethical business practices of some information technology training providers throughout the United Kingdom. The article attempts to educate the general public on how to prevent falling into a potential education scam.
Within the article, one major point which arose was enquiring about the financial situation of the training provider. The financial stability of the company can help determine whether or not it is a reputable company. A steady increase in the financial situation of the training provider indicates that the institution is growing and legitimate. The FDM Group has recently experienced a turnover of £52.9m in 2009 and is recruiting 500 graduates this year in the United Kingdom.
While enquiring about the financial situation of the training provider, it is also important to determine cost and fees of the programme as the article suggests. Many fraudulent training providers have hidden fees and extremely high prices, causing most students to take out a student loan. Training providers and educators such as the FDM Academy offer free training when committing to a two year programme. This offer as well as similar offers indicate a legitimate training institute and should be seriously considered.
It is important to note that fraudulent training providers do not offer free training, and usually require a large non-refundable deposit. For more information on IT training programme scams and how to avoid them, contact the FDM Academy.
FDM Academy Scam Killer Guide
As the world continues to march through troubled economic times, it is often difficult for new graduates to find suitable jobs after leaving University. Further training and experience in the business world can help, however IT firm FDM Group warns that it is all too easy to be scammed by a company that claims to be offering high-quality training. To help wary graduates to identify a good deal, they have suggested 10 "Scam-Killer Questions". FDM Academy Scam Killer questions article here.:
###