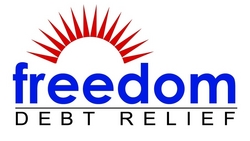 The new credit card rules can help consumers avoid debt or repay debt faster
San Mateo, Calif. (Vocus) July 22, 2010
This month marks the final implementation date for the reforms included in the Credit Card Accountability Responsibility and Disclosure Act (CARD Act), but even with the new rules, consumers need to be on guard against credit card debt, said Freedom Debt Relief (FDR) vice president Kevin Gallegos in his quarterly comment on timely consumer debt and credit issues.
"The new credit card rules can help consumers avoid debt or repay debt faster," explained Gallegos. "These laws benefit consumers by requiring credit card banks to provide consistent due dates for bills, charge fair fees and clearly explain how long repayment will take. But no law can protect consumers from themselves when people make poor decisions and fall too deeply into debt."
As a case in point, recent statistics indicate that while only half of all households carry revolving credit card debt, many struggle with overwhelming debt loads. According to the Federal Reserve Household Finance Survey, 46 percent of families -- or 48.8 million households -- carry credit card debt. With total U.S. consumer revolving debt at $838 billion in April 2010 (the most recent data available), households with credit card debt owe about $17,000.
"We see this frequently in our industry," said Andrew Housser, co-founder and CEO of FDR. "For a healthy budget, we recommend families spend no more than 15 percent of their after-tax income on servicing debt, and yet find that many families exceed that because of the debt they have amassed and must pay off. Worse yet are the countless Americans who are so far over their heads in debt that they cannot even make minimum payments."
Housser and Gallegos recommended that families take advantage of the following CARD Act-mandated rules to help rein in credit card debt.
Pay more than minimum payments. By carefully reading credit card statements, borrowers can see how much they must pay each month to get out of debt faster. Credit card bills now include information on how long it would take to pay off a balance while paying only the minimum.
Monitor due dates. The CARD Act requires lenders to set a consistent credit card due date each month. By paying attention to the date, borrowers can avoid late payments, additional fees and higher interest rates.
Avoid overdraft option. With the CARD Act, borrowers' cards cannot be charged past the credit limit unless the borrower specifically has opted in to permit those charges. By opting in, Gallegos said, consumers expose themselves to potentially high fees and increased interest rates.
Recent financial highlights
Recently released data, including the credit card debt figures referenced above, demonstrate that even as the U.S. economy emerges from recession, worrisome indicators remain regarding the debt burden of U.S. consumers. "These statistics indicate that while Americans are treating their credit cards more carefully than in recent memory, many people are still at risk of serious debt troubles because of their sometimes-tenuous employment situation," Gallegos said.
1. Consumer debt lower in May. The Federal Reserve Board has released its most recent statistics reporting consumer debt for May. The total revolving and non-revolving debt burden on U.S. consumers was $2.415 trillion in May (excluding mortgage debt). The good news: That figure was down 4.5 percent from May 2009. Revolving debt has declined every quarter since 2009. The greatest decline was seen in revolving credit, which is a tentative indicator that U.S. consumers might at last be using credit cards more cautiously.
2. Personal income increases, but less than last month. The Bureau of Economic Analysis reports that personal income was $53.7 billion, or 0.4 percent, higher in May than one month earlier. Disposable personal income (DPI) also rose 0.4 percent, or $49 billion, in May. However, these increases are lower than the revised increases in April. Real disposable income -- or DPI adjusted to remove price changes -- increased 0.5 percent in May, an increase slightly smaller than the revised increase in April.
Personal consumption expenditures (PCE) increased 0.2 percent in May, higher than April's revised increase of less than 0.1 percent. This again is a tentatively positive indicator for personal income, as it demonstrates that individuals and families might be spending slightly more, while utilizing less credit.
3. Employment numbers show a generally steady situation. During June, the unemployment rate of 9.5 percent and the number of unemployed persons (14.6 million) stayed about the same as in May, according to data released July 2. The total number of jobs declined by 125,000, primarily due to the loss of 225,000 temporary Census jobs. Another 2.6 million people were not working, but were not counted in the unemployment data because they had not sought work in the past four weeks. That number is more than 800,000 higher than it was a year ago. An additional 8.6 million "involuntary part-time workers" are employed, but are unable to find full-time jobs. That figure is 525,000 fewer than two months ago.
This release is part of a series of quarterly comments on timely debt and credit issues that matter to consumers. To schedule an interview with Kevin Gallegos or Andrew Housser, contact Aimee Bennett at the link included with this release.
About Freedom Debt Relief (http://www.freedomdebtrelief.com)
Freedom Debt Relief provides consumer debt settlement services. Working for the consumer to negotiate with creditors and lower principal balances due, the company has served more than 80,000 clients since 2002. The company holds Goldline Research Preferred Provider certification for excellence among debt settlement companies.
Freedom Debt Relief is a wholly owned subsidiary of Freedom Financial Network, LLC (FFN). Based in San Mateo, Calif., FFN also operates offices in Sacramento and Tempe, Ariz. The company, with more than 600 employees, was voted one of the best places to work in both the San Francisco Bay area and the Phoenix area in 2008 and 2009.
###