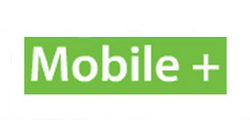 FE-Mobile will enable the Mobile Plus remittance service to be accessed on the move 24/7 from a mobile handset in a convenient, secure user-friendly way
London, UK (PRWEB) September 10, 2007
Migrant and expatriate workers will soon be able to send money home to friends and family, quickly, simply and securely without incurring punitive charges and delays. Money can be transmitted instantly; all the user needs is access to a phone.
Mobile Plus Ltd provides low-cost international call credit and remittance services using a dual purpose card. FE Mobile Ltd provides the SecureLink™ mobile security platform. Ahead of the World Economic Summit India in December 2007 both companies have announced that they are working together to deliver solutions aimed at providing a low-value, low-cost international remittance service and a universal payments mechanism for use within developing countries. Mobile Plus which operates worldwide is in advanced negotiations with several African institutions following a successful pilot in Nigeria in July 2007.
Consumers will purchase pre-paid vouchers in denominations £20, £50 and £100 and transmit the voucher number to the recipient who has a choice; either to make low cost calls or redeem the voucher (less a small fixed service charge) for cash at a local participating outlet.
"FE-Mobile will enable the Mobile Plus remittance service to be accessed on the move 24/7 from a mobile handset in a convenient, secure user-friendly way" said Gary Keefe, Chief Executive of Mobile Plus. Phil Sorrell, CEO of FE Mobile added "Person-to-person payments are ideally suited to the mobile device especially to recipients in developing countries.
We are delighted to be working with Mobile Plus to provide a secure, simple user experience for everyone, irrespective of their income-level or proximity to a bank."
About Mobile Plus Ltd
Mobile Plus Ltd is an established provider of low-cost international calling cards and telecoms-related services. It is now extending its services to provide practical payment solutions in the developing world, accessible to all even in countries where SMS messages are not permitted due to government restriction.
About FE-Mobile
FE Mobile provides m-commerce platforms and a simple and secure interface for conducting financial transactions from any Java mobile phone. Its solutions are ideal for developing countries because they are easy to use, consume a fraction of the airtime required by other similar services and work on the widest range of handsets, irrespective of mobile operator.
Press and Sales Contacts:
Mobile Plus: http://www.tgtmobileplus.com
Steve Faulkner: steven.faulkner @ tgtmobileplus.com T +44 (0)7771 595820
FE-Mobile: http://www.fe-mobile.com
Phil Sorrell: info @ fe-mobile.com T+44 (0)20 8540 3666
###