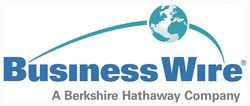 NEW YORK (PRWEB) September 17, 2007
Useful Links
-- 2007 Features Issue Dates for Journalists (pdf)
-- Current Features News for Journalists
-- 2007 Features Deadlines for PR practitioners
-- 2008 Features Deadlines & Brochure for PR practitioners (pdf)
-- Tips for Writing Features
Features Topic Series Details
The Feature Topic Series offers more than 100 scheduled news topics and specialty supplements. The topic series is designed to help public relations professionals communicate their press releases, photos and multimedia messages to key audiences such as journalists, consumers and bloggers with expert advice about everyday living that influences style and culture in America. Business Wire also offers a National Features Circuit for individual press releases, available for use at any time, providing maximum flexibility for coordinating ongoing communications campaigns.
Business Wire's Senior Vice President of Marketing, Tom Becktold, said, "We need to target a wide range of audiences in the Feature news industry that goes beyond the media. With the new program, we can align ourselves with savvy feature editors who are covering human interest stories about the most popular topics and trends in various industries. The content we deliver is appealing and diverse and offers ease of use. The service also allows consumers to have information readily available to them and keep them in the know about a particular subject".
About the Services
The new Features Circuits use our proprietary NX network as well as the AP network to deliver news directly into the editorial systems of major media, routing it to the right reporters who cover features. Business Wire also delivers Features news to long-lead and specialty editors. Features reaches a wide range of media, including most newspapers and television stations in the United States, radio programs, magazines, trades, online media, freelance reporters and opt-in bloggers. In addition, Business Wire posts stories in full-text throughout the Internet, including major portals, consumer and news websites, and syndicates.
Targeting Consumers and Bloggers
In addition to reaching relevant media, Features delivers your topical news to consumers and bloggers, with conversational information on products, services and trends that they can write about and act upon.
"As consumers, we are constantly deciding whether or not the story we just read offers a personal benefit. A compelling feature that is well written and sent to the appropriate media will encourage readers to go deep into a story and get the fine details. It also engages consumers to write about the story or discuss what they purchased. Today, it is not just about how much a product costs; it's about educating the individual consumer, their family and those who are considering buying the product. The new feature program will help companies connect directly to consumers and measure their response", said Becktold.
Key Service Highlights
-- More than 100 Feature Topic Series themes, offered in conjunction with the planned seasonal supplements of most media. Designed to deliver feature content to editors who request copy in advance at a specific time of year.
-- Topics are timely, focusing on the issues and trends that features and Sunday editors are covering.
-- 2007 and 2008 copy due dates are available now to ensure that PR professionals have enough time to participate in a series prior to dissemination. Transmission dates are 2-3 business days after due date.
-- Free editorial counseling available to clients who would like copy advice.
-- Writing tips and a topical reference guide are available.
About Business Wire
Business Wire, a Berkshire Hathaway company, is utilized by thousands of member companies and organizations to transmit their full-text news releases, regulatory filings, photos and other multimedia content to journalists, news media, trade publications, institutional and individual investors, financial information services, regulatory authorities, Internet portals, information web sites, business-to-business decision-makers and consumers worldwide. With a news distribution network spanning 150 countries and 45 languages, Business Wire's multi-channel delivery network has access to some 60 international and national news agency networks throughout the Americas, Europe, Asia, the Middle East and Africa.
The Business Wire news network is powered by its patented NX high-speed data platform and supports XML, XHTML and XBRL code to deliver the most sophisticated news file to enhance news release interactivity, customization and search engine optimization. Business Wire has 30 bureaus in cities including New York, San Francisco, Los Angeles, Chicago, Boston, Miami, Paris, Frankfurt, London, Brussels, Tokyo and Sydney with reciprocal offices throughout the world. Business Wire was founded in 1961 by Chairman Lorry I. Lokey, veteran journalist and public relations executive. Cathy Baron Tamraz is president and CEO.