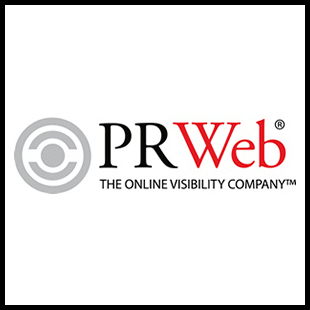 As the explosive growth of video sharing sites demonstrates, organizations of all sizes are using video content as a way to tell their story
Ferndale, WA (PRWEB) June 11, 2007
PRWeb®, a leading online press release distribution newswire and a Vocus (NASDAQ: VOCS) company, today announced the launch of Feature Video, a new service that allows users to embed online video content into their search-engine optimized press releases. Just as PRWeb increases the online visibility of news releases by optimizing them for search engines and feeding the release directly to major online news outlets, Feature Video increases the visibility of customer's video content.
To take advantage of Feature Video, PRWeb users simply upload their video to popular video-sharing sites, including YouTube, Google Video and Yahoo! Video. Feature Video then enables videos to play directly within the customer's PRWeb release.
"As the explosive growth of video sharing sites demonstrates, organizations of all sizes are using video content as a way to tell their story," said Bill Wagner, Chief Marketing Officer of Vocus, Inc. "Feature Video allows PRWeb customers to embed videos directly in their news release, providing a true multimedia experience for their news and increasing the video's visibility on the web."
Notable customers including PETCO, Discovery Communications, Ragan Communications and Southwest Airlines have already begun taking advantage of the new advanced feature to promote their products and services. To view each company's individual news release, please visit:

"Using video allowed us to provide our customers with a level of experience beyond what has been possible in the past," said Rachel McLennan, Communications Writer, PETCO Animal Supplies, Inc "Instead of simply telling them what has been happening, we were able to actually show them and the response has been overwhelmingly positive."
The service is included in PRWeb's Media Visibility package and is available immediately.
About PRWeb
PRWeb, the Online Visibility Company, is recognized as a leading online news and news release distribution service worldwide. Since 1997, PRWeb has been changing the way businesses, marketing departments and public relations firms think about press releases. PRWeb was the first company to develop a distribution strategy around direct-to-consumer communication and to build and offer a search engine optimized platform for press release distribution.
PRWeb, located in Ferndale, WA, is a wholly owned subsidiary of Vocus, Inc., a leading provider of on-demand public relations management software. For more information, go to http://www.prweb-inc.com.
About Vocus, Inc.
Vocus, Inc. (NASDAQ: VOCS) is a leading provider of on-demand software for public relations management. Our web-based software suite helps organizations of all sizes to fundamentally change the way they communicate with both the media and the public, optimizing their public relations and increasing their ability to measure its impact. Our on-demand software addresses the critical functions of public relations including media relations, news distribution and news monitoring. We deliver our solutions over the Internet using a secure, scalable application and system architecture, which allows our customers to eliminate expensive up-front hardware and software costs and to quickly deploy and adopt our on-demand software. Vocus is used by over 1,700 organizations worldwide and is available in five languages. Vocus is based in Lanham, MD, with offices in North America, Europe, and Asia. For more information please visit http://www.vocus.com or call 800.345.5572.
This release contains "may," "will," "expects," "projects," "anticipates," "estimates," "believes," "intends," "plans," "should," "seeks," and similar expressions. Forward-looking statements involve known and unknown risks and uncertainties that may cause actual future results to differ materially from those projected or contemplated in the forward-looking statements. Forward-looking statements may be significantly impacted by certain risks and uncertainties described in Vocus' filings with the Securities and Exchange Commission.
Press Contacts:
Kathy Sheehan, Managing Editor
PRWeb
360-312-0892
Robin Lane, Director of Public Relations
Vocus, Inc.
301-683-6022
# # #