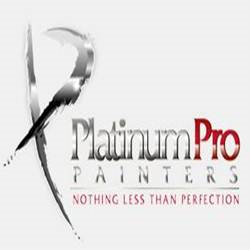 We pride ourselves on doing a great job on every home that we paint.
Toronto, Canada (PRWEB) May 30, 2014
Platinum Pro Painters (http://www.PlatinumProPainters.com), the leading residential and commercial painting/renovating company serving the Greater Toronto Area, is proud to announce that it will be featured on an upcoming episode of HGTV's Holmes on Homes.
An incredibly popular part of the HGTV lineup, Holmes on Homes sees host Mike Holmes help out families who have had unfortunate home buying experiences by restoring and remodelling their homes. (Source: "About The Show," HGTV web site; http://www.hgtv.ca/holmesonhomes/, last accessed May 26, 2014.)
"We'd like to thank Mike Holmes and the producers at HGTV for giving us this opportunity," says Todd Lacroix, president of Platinum Pro Painters. "To be acknowledged as a trusted company on a public forum is an honour we certainly appreciate."
Lacroix explains that Platinum Pro Painters will be conducting both interior and exterior paint work on a residential project, and that this will mark the first time Platinum Pro Painters has been featured on the nationally televised series. The episode is currently scheduled to air in summer 2014.
"It's really a testament to the hard work and the quality of work that we conduct on all of our projects," Lacroix concludes. "We pride ourselves on doing a great job on every home that we paint."
Platinum Pro Painters is the premier painting and renovating company serving the GTA and surrounding areas. With more than 60 years of industry experience, Platinum Pro Painters offers its clients a full range of professional residential and commercial services, including exterior and interior painting, ceiling painting, epoxy floor coating, and popcorn removal. Platinum Pro Painters also provides a host of other services, such as driveway sealing, pressure washing, graffiti removal, vinyl and aluminium siding painting, and carpentry and home renovations. Areas served by Platinum Pro Painters' Ontario branches include Toronto, Oakville, Mississauga, Brampton, Cambridge, Kitchener-Waterloo, St. Catharines, Hamilton, Vaughan, Markham, Barrie, Orangeville, and Niagara Falls. To learn more about Platinum Pro Painters, visit the company's web site at http://www.PlatinumProPainters.com or call toll-free at 1-855-847-2468 (PAINT).