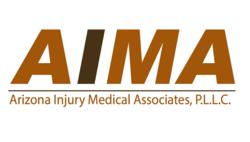 AIMA treats federal injured workers from around the country, including a dozen states so far.
Phoenix, AZ (PRWEB) May 09, 2013
The leading pain management workman's compensation doctor in the Southwest, Arizona Injury Medical Associates PLLC, is now treating federal injured workers nationwide. AIMA treats patients with a Double Board Certified doctor, and has an excellent track record with return to work. Those in need should call (480) 347-0941.
It can be very difficult for federal injured workers to find first rate treatment with a pain management doctor clinic that is adept at the OWCP claims paperwork. Not only does AIMA offer comprehensive therapy, but excels at the required paperwork. This paperwork can produce significant stress to the injured worker if handled incorrectly.
AIMA treats border patrol agents, postal workers, FBI agents, IRS employees, DOJ, DOD, DEA, TSA, SSA employees and more. Services provided by the federal injured workers doctor include:

Full Service Pain Management
Electrodiagnostics (EMG and NCV Studies)
Second Opinion Consultations
Certified ABIME Independent Medical Examiner for 5th and 6th Edition AMA Guides
Impairment Ratings for OWCP, State of AZ and WA Claimants
Federal Disability Retirement Examinations
Recently, AIMA began seeing patients nationwide due to its significant success with federal injured workers. So far, patients have come in from a dozen states to have their OWCP claims successfully handled.
For premier federal injured workers treatment for any one of the above services, call
(480) 347-0941.