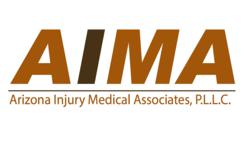 AIMA offers over a dozen effective treatments for helping get federal injured workers back to work.
Phoenix, AZ (PRWEB) January 16, 2013
For injured federal workers in need of the best treatment available, Arizona Injury Medical Associates, P.L.L.C. now offers over a dozen different treatments for pain relief. By having such a broad array of treatments, the injury doctor is able to effectively customize the therapies to provide patients with the best chance of obtaining pain relief and getting back to work.
The practice has a Double Board Certified federal workers compensation doctor who is an expert in OWCP claims. These are difficult to "navigate", and it is the unusual practice that effectively combines comprehensive treatment options with exceptional administrative expertise.
The treatment options at Arizona Injury Medical Associates, P.L.L.C. work well for those injured workers or individuals who have been in an auto accident seeking treatment under a personal injury claim. Options include:

Interventional Pain Management procedures – epidurals, facet blocks, joint injections, tendonitis injections, medial branch blocks and more.
Medical Acupuncture
Physical Therapy
Medication Management – NSAIDs, Opiates, Muscle Relaxers, Neurogenic Medications
According to the Institute of Medicine, over 100 million Americans suffer from chronic pain, and it is the leading cause of disability and lost time from work. By providing first rate treatment designed specifically to provide lasting pain relief, Arizona Injury Medical Associates, P.L.L.C has achieved success in getting the vast majority of patients back to work while avoiding disability and inability to play with one's kids and pets.
Along with the comprehensive treatments available, the practice offers in-house nerve conduction studies, impairment ratings, disability evaluations, second opinions, and federal disability retirement examinations.
Currently, Arizona Injury Medical Associates, P.L.L.C. treats federal injured workers nationwide. Patients travel from adjacent states, as well as cross-country. For more information and scheduling with the premier workers compensation doctors in the Southwest, call (480) 347–0941.