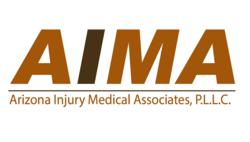 Arizona IMA treats state and federal injured workers both from Arizona and around the US.
Phoenix, AZ (PRWEB) September 27, 2012
Arizona Injury Medical Associates (Arizona IMA), the premier industrial medicine practice in the Southwest, is now treating federal injured workers from all over the United States. The worker's compensation clinic has a Double Board Certified physician with exceptional skill in managing the treatment, claims handling, and ratings for OWCP claims.
When a state or federal worker is injured, it can be extremely difficult to navigate the handling of the work injury claim. It is a frustrating time, dealing with the "red tape" of the claim, while at the same time trying to obtain appropriate medical treatment to recover and return to work.
In fact, a significant amount of workers compensation doctors shy away from federal OWCP Department of Labor claims due to the difficulty encountered. Arizona IMA, however, accepts patients from all over Arizona and the United States including such workers as border patrol employees, postal workers, Federal law enforcement agents and more. Essentially, the practice treats government employees injured on the job from anywhere around the country.
The staff and doctors at Arizona IMA maintain expertise in opening state and federal claims, completing comprehensive narratives, and also performing appropriate impairment ratings to complete the claim "package". Arizona IMA also performs Independent Medical exams, Federal Disability Retirement exam evaluations, along with State and Federal disability evaluations.
The medical director, Demitri Adarmes MD, is a Certified Independent Medical Examiner for the Fifth and Sixth Editions of the AMA Guides to the Evaluation of Permanent Impairment. He often sees injured workers for second opinion evaluations, and maintains Board Certifications from the American Board of Internal Medicine and with the American Board of Physical Medicine and Rehabilitation.
Most state and federal workers compensation claims can effectively be treated non-operatively. Arizona IMA offers comprehensive pain management nonsurgical solutions for back, neck and extremity pain, along with soft tissue injuries and nerve entrapments. Dr. Adarmes is an expert in the nonsurgical management of injured workers, including medical acupuncture, medication management, diagnostic ultrasound and fluoroscopically guided injections such as epidural and facet injections.
Arizona IMA performs electrodiagnostic testing including EMGs and NCV's, which can be crucial in supporting either a state or federal workers compensation claim. As an objective test, it can show the extent of nerve and muscle damage sustained in an injury. Therefore, the test should be completed by an accomplished, experienced doctor's office such as Arizona IMA.
Arizona IMA has a bilingual staff that takes the time to fully explain to patients the claim experience, what is entailed, and treatment options. For those in need of assistance as an injured state or federal injured worker, call (480) 347-0941.