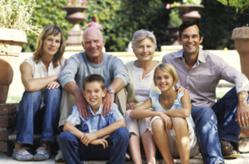 Family businesses face unique challenges that are absent when colleagues and management are 'strangers,' and it's definitely worth knowing what they are.
Tampa, FL (PRWEB) November 29, 2012
A recent Ernst & Young survey of family businesses showed that most are weathering the economic slowdown by adapting to new realities and reinventing themselves, but they still face unique challenges that need to be addressed in a thoughtful way. FPMG, a performance management firm, has identified a number of reasons why family businesses get derailed, believing that knowledge of these potential business killers can result in proactive behavior to counteract them.
"While some people can't fathom having their mom or dad as their boss, or working side-by-side with a sibling, others really enjoy building a successful business as a family," said Denise Federer, Ph.D., FPMG's founder. "As you might suspect, however, family businesses face unique challenges that are absent when colleagues and management are 'strangers,' and it's definitely worth knowing what they are."
Here are the top 10 roots of family business problems FPMG has identified:

Fear of conflict
Avoidance behavior
Undefined/non-discussed expectations
Unmet expectations
Sense of entitlement
Differences in business philosophy
Lack of predictability and consistency
Lack of accountability
Different rules for family and non-family employees
Discrepancy in work values
"As you can imagine, it's fairly easy to run into any number of these pitfalls—and the result is going to be dysfunction," Federer said. "That causes chaos at the office that often spills over into family members' personal lives, since the boundary between time on and off the clock can be a little hazy."
FPMG believes family businesses can get into trouble as a result of the following things:
Difficulty respecting boundaries
Power struggles
Hidden agendas
Compensation issues
Entry and promotion issues
Succession planning
Ownership challenges/who has power
Communication issues/who's included and excluded
"These concerns can be as benign as children calling their parents/bosses mom and dad on the job, and as deep-seated as trying to stop a sibling from having anything to do with the future of the business," Federer said.
Regardless of the issue, the behaviors or feelings that lead to it are usually the same, and they include:
Feeling patronized or not taken seriously
Needing love and recognition
Lack of trust
Lack of respect
Favoritism
Fairness issues
"It seems improbable that any family business can survive in the face of all these potential issues, but the news isn't all bad," Federer said. "There are a number of strategies that can be used to overcome these challenges, and given the results of the Ernst & Young survey, it seems many family businesses are doing what's necessary to thrive."
About FPMG
FPMG is a Florida performance management consultancy dedicated to guiding successful people to be their best. Based in Tampa, we help you uncover the non-financial issues that impact the bottom line. FPMG offers consulting for family business problems, financial advisors legacy advising, leadership development, and more.