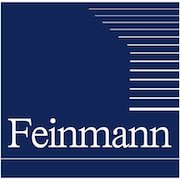 Boston, MA (PRWEB) January 08, 2013
Feinmann Inc. (http://feinmann.com), a Boston design and build firm, today announces their recent win of three Gold 2012 CotY Regional NARI Awards for Region 1 for the Best Residential Kitchen over $150K in Milton, best Residential Interior project for a Beacon Hill condominium and best Residential Exterior for an enclosed porch remodel in Belmont.
The Contractor of the Year (CotY) awards are given each year by NARI (National Association of the Remodeling Industry) Headquarters to members who have demonstrated outstanding work through their remodeling projects.
A dark kitchen becomes a showstopper with abundant natural light and task lighting, plus sleek white high gloss lacquer and maple cabinetry. An adjacent eating area features a faceted ceiling with soaring angles and skylights. The Milton kitchen that won the prize was also featured in the Boston Globe Sunday Magazine Kitchens & Baths issue.
Innovative space planning gives a Beacon Hill home a modern urban revival. A new kitchen connects to the main living spaces and is the centerpiece of the home. The renovation included two bathrooms and the creation of a tatami room which serves multiple purposes as a guest room, meditation space and children's play area.
Finally, past clients sought to create an outdoor room with access to their hot tub and a place to gather with guests. The clients loved the results: a screened porch for relaxation and entertaining, saying "We called Feinmann, our trusted 'go-to' company, to design and build a functional multi-season room, making this our third collaboration since we've lived in our house. The resulting porch is not only a beautiful space, but it met every one of our needs. We're honored to be longtime clients!"
As specialists in whole house renovations, room additions, and kitchen/ bath remodels, Feinmann's award-winning design and build team offers all the services a client may need including architectural design and residential construction.
This is not the first time Feinmann has been recognized for their outstanding work in kitchen design and remodeling. Their Boston kitchen design for an Arlington, MA home won the Eastern Massachusetts Contractor of the Year Award Best Kitchen over $100,000. Feinmann has also been recognized for their Boston bathroom elegant design work, as well as their complete renovation of a Queen Anne Victorian home in Newton, MA. Their work on that home resulted in several awards as well.
Feinmann has previously been recognized by NARI and received several CotY Awards before, including the Eastern Massachusetts Contractor of the Year (CotY) Silver Awards in 2007, 2009, 2010 and Gold Award in 2011.
About Feinmann, Inc.
Feinmann is an award-winning residential Boston design and build firm that creates smart, beautiful spaces for discerning clients in the Greater Boston area. Feinmann specialize in whole house renovations, room additions, and kitchen/bath remodels, and offers our clients expertise in all project areas – from space planning to the selection of systems, furnishings, and finishes. For the past 25 years, Feinmann has built a reputation for our timeless, durable designs, outstanding client service and careful and hands-on project management. For more information, visit our website or call 781.860.9800. Become a Fan of Feinmann on Facebook at http://www.facebook.com/pages/Feinmann-Inc-Design-Build-Firm/185532304572 or find us on Houzz, Cultivate or Pinterest.