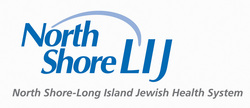 EUREKA projects promise remarkable outcomes that could revolutionize science
(Vocus) September 4, 2008
The National Institutes of Health (NIH) has awarded Todd Lencz, PhD, a EUREKA grant designed to help investigators test novel ideas. NIH awarded 38 such awards today, for a total of $42.2 million in research funds. EUREKA stands for Exceptional, Unconventional Research Enabling Knowledge Acceleration. These grants are the first offered through this innovative program.
Dr. Lencz directs the Laboratory of Analytical Genomics at the Zucker Hillside Hospital and at The Feinstein Institute for Medical Research. The discovery of genes linked to severe mental illnesses is helping scientists understand what causes a person to think or behave in abnormal ways and Dr. Lencz is leading the way in this effort, conducting a large-scale genome-wide scan to identify molecular subtypes of schizophrenia. For 100 years, psychiatry has used virtually the same set of criteria for diagnosing mental illness, which rely on the subjective reports of patients. The goal of Dr. Lencz' research is to utilize 21st century genetic technology to develop more objective tools to characterize mental disorders. Eventually, such tools may be used to more accurately predict, treat, and prevent serious mental illnesses.
"EUREKA projects promise remarkable outcomes that could revolutionize science," said NIH Director Elias A. Zerhouni, M.D. "The program reflects NIH's commitment to supporting potentially transformative research, even if it carries a greater than usual degree of scientific risk."
Dr. Lencz will receive a total of nearly a million dollars to pursue his innovative research. The EUREKA grant was funded through the National Institute of Mental Health.
Zucker Hillside Hospital scientists, members of The Feinstein Institute for Medical Research, have led the way in research on schizophrenia for more than two decades. The hospital has played a major role in establishing the best treatment approaches for the initial phases of this illness and beyond.
###