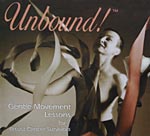 The Feldenkrais Method, is a powerful system of education and rehabilitation which harnesses the intelligence of your body through movement and guided attention.
Longmont, CO (PRWEB) September 26, 2012
Al Wadleigh is pleased make Alice Brydges' ground-breaking "Unbound!" available for purchase as a MP3 download from The Feldenkrais Store. The "Unbound!" download is a set of 12 Feldenkrais Lessons, accompanied by a 45 page booklet designed to assist women in their journey toward wholeness after the diagnosis and treatment of breast cancer.
Alice Brydges, Guild Certified Feldenkrais Practitioner(cm) and Tai Chi instructor, was initially asked by personnel at the Mount Zion Cancer Resource Center in San Francisco to develop Tai Chi classes to aid in the recovery from breast cancer. However, women in the aftermath of breast cancer treatment, Brydges states, are usually "extremely compromised in their energy level and movement capability, due to surgery and chemotherapy." She consequently finds the Feldenkrais Method® to be a gentler, more appropriate response. The Feldenkrais Lessons in the download are an outgrowth of Brydges' experience, wisdom and expertise in helping women devastated by breast cancer.
The Feldenkrais Method, Brydges states, is "a powerful system of education and rehabilitation which harnesses the intelligence of your body through movement and guided attention."
The lessons involve doing gentle movements in an unfamiliar way so that a patient's brain can make new connections and learn new ways to operate their body.
Often, after the devastation and pain of surgery, Brydges elaborates, breast cancer patients find it difficult to let go of their protective responses. Their bodies continue to restrict themselves "purely out of habit." These protective responses have repercussions throughout the entire emotive and somatic system. Through the Feldenkrais Lessons in "Unbound!", these limiting responses can be discarded, and the mind/body can integrate itself in new and more holistic ways.
Weak and debilitated cancer survivors can even achieve these transformations through visualization. The "exercises are not hard to do" and the effects are "like magic," said Julita, one of Brydges' Feldenkrais students. The lessons " helped me to get to know the muscles and highways of my body. They made me feel so light."
"Among the benefits a convalescent from surgery or chemotherapy may expect from practicing the Feldenkrais Lessons in "Unbound!" are:

Relief from post-treatment pain and symptoms
Greater flexibility and ease of motion
Deeper relaxation and fuller breathing
Enhanced vitality
Improved emotional well-being and comfort"
The lessons, teach you to embody an essential wholeness. In the words of Eleanore, another one of Brydges' students, through a "gentle kindness and expansion" they facilitate a "transition equivalent to being reborn."
Alice Brydges' "Unbound!" is available for purchase at The Feldenkrais Store.