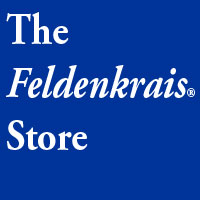 "The Feldenkrais Method encourages students to expand into more functional ways of activity by having them perform a sequence of movements designed to allow the mind and body to discover more efficient ways of doing things.
-Al Wadleigh, GCFP
Longmont, CO (PRWEB) December 17, 2012
Al Wadleigh, Guild Certified Feldenkrais Practitioner(cm) and owner of The Feldenkrais Store, is pleased to announce a ten percent product discount and a reduction in shipping and handling for the holidays. For December 16 through December 29th, shipping charges will be automatically reduced $5 regardless of order destination. This means that Feldenkrais students and practitioners in America, Europe, Asia, or South America, for instance, who have put off ordering Feldenkrais products because of the shipping costs, may now place a worry-free order. In addition, they may take advantage of the ten percent off coupon. They just use the coupon code FELENKRAISJOY at checkout.
This is good news indeed for athletes, musicians, and people suffering from skeletal/muscular pain and injuries, as well as for Feldenkrais students and practitioners. The Feldenkrais Method was developed by engineer and physicist, Moshe Feldenkrais, over sixty years ago to help people to move beyond the limitations of habitual ways of moving, and of age and injury. "The Feldenkrais Method," elaborates Wadleigh, "encourages students to expand into more functional ways of activity by having them perform a sequence of movements designed to allow the mind and body to discover more efficient ways of doing things. It instructs people on a neurological level so that they can use their bodies with more precision and with less wear and tear."
Many Feldenkrais students regard Feldenkrais as a fountain of youth or a new lease on life. "It's a small miracle when you realize the interconnectedness of your body," states G. Parsons of Colorado. "The gains I have made are truly remarkable."
Products available at The Feldenkrais Store range from books to CDs, DVDs and MP3 audio programs. They cover topics from artistic and athletic performance, to pain alleviation and injury recovery. Jack Heggie's Running with the Whole Body, Erin Ferguson's Creating Effortless Posture, Margaret McIntyre's Integrated Snowboarding, and Miriam Levenson's Effortless Gardening are just a small sample of titles on sale at the store.
This holiday sale presents a perfect opportunity for anyone who wants to achieve excellence in his life and physical modality by trying the Feldenkrais Method. Visit the Feldenkrais Store now.