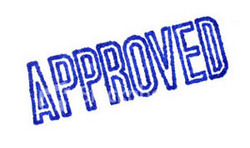 Chatham, New Jersey (PRWEB) December 07, 2012
Desktop Alert, a best-of-breed global leader in network-centric emergency mass notification systems to the U.S. military, the U.S. government, healthcare, higher education and industrial organizations, today announced that FEMA has upgraded its Desktop Alert Early Warning Emergency Notification System to version 5.
Centrally hosted in the Department of Homeland Security FEMA data centers, the enterprise level FEMA IP-Based notification platform is licensed for notifications at Headquarters, the ten regional offices, the National Emergency Training Center, Center for Domestic Preparedness/Noble Training Center and all other locations.
The FEMA system provided by Desktop Alert provides alerting capabilities to FEMA personnel nationwide coupled with the ability to alert friends, family, transient system users and inter-agency organizations by virtue of the unique patent pending version 5.0 Desktop Alert Centrally Hosted Mass Notification Platform.
"The decision to use Desktop Alert at this crucial Department of Homeland Security organization is not only an honor, but proof positive that Desktop Alert is a provider of proven enterprise-class emergency mass notification systems (EMNS) for the defense and homeland security sector. As a result of the Desktop Alert System cross-domain and common alerting functionality (CAP), FEMA can easily share alerts with Desktop Alert customers at Northern Command, The U.S Army/Air National Guard nationwide and beyond.", said Howard Ryan, Founder, Desktop Alert Inc.
Following the September 11, 2001, attacks, Congress passed the Homeland Security Act of 2002, which created the Department of Homeland Security (DHS) to better coordinate among the different federal agencies that deal with law enforcement, disaster preparedness and recovery, border protection and civil defense. FEMA was absorbed into DHS effective March 1, 2003. As a result, FEMA became part of the Emergency Preparedness and Response Directorate of Department of Homeland Security, and employs more than 7000 employees. It became the FEDERAL EMERGENCY MANAGEMENT Agency again on March 31, 2007, but still remained in DHS.
"There is no higher honor that can be bestowed on a U.S. company or U.S. citizen then that of defending the homeland. As a company, we are honored to do our part in concert with the brave men and women worldwide who defend America day-in and day-out. Our business cause has been usurped by such priorities, our team serves first and asks questions later. Failure is never an option," added Ryan.
About Desktop Alert: http://www.desktopalert.net
Worldwide U.S. Military organizations such as U.S. Northern Command, The United States National Guard, The United States Air Force Academy, The United States Military Academy at West Point, Multi-National Forces in IRAQ, The U.S. Air Force, The U.S. Army now utilize the Desktop Alert mass notification platform daily for their organizations emergency communication requirements. Desktop Alert can contact thousands of users with desktop alerts and require receipt confirmation of the message. Those not verified can then be listed on a report and/or sent as a "Target Package" to be automatically contacted by other means such as email, SMS, phone calls and other devices.